THE OFFICIAL 147.450 FLAMEBOOK!
Rest In Peace
HENRY ALLEN STANGE
WA6RXZ
14,857 Entries
11/30





Comments:


Listen mother fucker, you do not come onto SPARC for no reason bitching about your boyfriend Ham Sandwich and telling us you are locking it down. You also bitch Boy don't talk to BB like you did thinking your some type of bad ass type like fellow queer Lenny/Ham Sandwich. You know your place boy, if you don't stay in your place SPARD is going to put a world of hurtin for certain on your blubber ass.

That goes for the rest of you shirt birds too.
---
11/30





Comments:


ha ha ha! Another GREAT moment on FlameBook!! Exposing the many lies of the fat man in Wildomar

OLD-URL---->http://www2.dca.ca.gov/pls/wllpub/WLLQRYNA$LCEV2.QueryView?P_LICENSE_NUMBER=134293&P_LTE_ID=641

BUREAU OF SECURITY AND INVESTIGATIVE SERVICES

Licensee Name: BEBOUT RICHARD ALLAN
License Type: Firearm Permit
License Number: 134293
License Status: REVOKED
The License/Registration/Permit is no longer valid due to a disciplinary action.
Expiration Date: October 31, 1999
Issue Date: October 01, 1991
City: LAKE ELSINORE
County: RIVERSIDE


Related Licenses/Registrations/Permits

Number Name Type Status Actions
769742 BEBOUT RICHARD ALLAN Guard/Patrolperson Registration CANCELLED
---
11/30





Comments:


Our hidden camera snapped a picture of KA6JMM trying to find one of the Flea Bots




As usual, he was barking up the wrong tree, LOL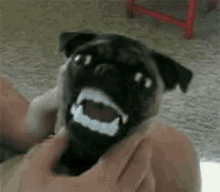 ---
11/30





Comments:


Buzz does go straight for the ass.


---
11/30





Comments:


Buzz the Boofer!

Fixed it for you with my Sysop Powers





#buzzoffbuzz

#buzzoffbuzz

#buzzoffbuzz

#buzzoffbuzz
---
11/30





Comments:


https://i.imgur.com/F7hGmmg.gif

#buzzoffbuzz
---
11/30





Comments:


Over 30 years since I first met BuzzGina and he is still a big FAT pussy






---
11/29





Comments:


I want to say that I am very sorry for jamming Sparc and my Tim Slevin rebroadcastings. I am just slightly jealous that SPARCS will try to take Tammy away especially when they find out Tammy has a good 9 inches. I met Tammy while in prison for trying to rob a gas station. I didn't get far because the owner shot me right at the cash register. Well anyways, Tammy (Tony) we were cell mates, after I got out Tony started his hormone treatments and changed her name to Tammy. This is why I think the 435 user base should send me money before YDO/RJI. At least I will help pay for Tammy's hormone shots with the money and not spend all on tweak. We make our own tweak anyway here in the trailer park. I want to say to Steve Hoffman that I am sorry too, I know most people want to kick my ass so I stay at home wearing a lacy bra and dress while I put Tammy out on the street to work. I hope the SPARCS don't try to take away my Tammy I gotten used to those big 9 inches just like I am used to Roger's VOIP access and my jamming of people that insult me. This holiday season please donate to the Tammy/Tommy transgender foundation.
---
11/29





Comments:


Why is Roger Bly back talking to Sparc to unload the repeater to them? Heard them bragging and laughing about it on one of their P25 nets on my scanner. I thought you were not going to think about selling to them Roger Bly.
---
11/29





Comments:


This was a GREAT moment on Flamebook!
---------------------------------------


---
11/29





Comments:


Another GREAT moment in 435 History!
---------------------------------------------

Isn't Mr. Richard A. Bebout (KA6JMM) creepy? He is the bald one on the bottom right with glasses. Would you trust this man around children?




The lady Fatty is with had the good sense to file for divorce even faster than his first wife Anita did.
---
11/29





Comments:


.
GREAT FLAMEBOOK MOMENTS IN 435 HISTORY!
--------------------------------------

Roger Bly
07/01/16

Comments:
JMM is officially banned from 147.435 K6MWT repeater.

Confirmed.
---
11/29





Comments:


Sparc is being nice because they are back trying to buy the rep[eater do not let their sudden niceness fool you

---
11/29





Comments:


bb has a very small toothpick for a penis hahahahahahahahahahahahhahahahahahahahahahahahahahahahahahahahahahahahahahaha!
---
11/29





Comments:


Looks like 450 is getting a larger user base. Happy Holidays SPARC, BB, and PHX. All the best.
---
11/29





Comments:


Who's the one who hangs out at the Tilted Kilt in Temecula??? Hangs out with "BRIAN"???
---
11/28





Comments:


I would like to take this opportunity to wish the 147.435 user base a Merry Christmas and Happy New Year. We are thankful this holiday season and wish to extend our gratitude to Roger Bly and family for his outreaching to our positive negotiations and ideas..

We promise year 2019 will bring a new direction for the 147.435 repeater and a healing time with a unifying result between SPARC and the 435 user bases. We are very excited looking forward to this next year and all the opportunities that have been made to us.

Again, 435 have a wonderful Holiday Season

Best wishes

PHX

---
11/28





Comments:


I lied ydo and rji please just go away
---
11/28





Comments:


I am asking all of the 435 user base to please help out the Martin brothers this holiday season. Consider donating to them with bitcoin.

Bitcoin: 1CCtDFJfLVdwVB6Kpxfi4GoaEh3TAUzXbG

---
11/28





Comments:


ydo and rji just go away forever
Back to THE OFFICIAL 147.450 FLAMEBOOK!