12/30/18





Comments:


Got sick of listening to SPARC gloat over 435 and their claims on air. Also they spent over an hour talking about USO and other 435 crew members, so F em. Here is some info if you don't already have it. We can play too.

KG6YGC USA

BOURBON F ODENTHAL, KG6YGC
7056 Archibald Ave 102-284
CORONA, CA 92880-3366
USA
DMR ID Callsign Name City State/Prov Country Remarks

1106337 KG6YGC Bourbon F Odenthal Eastvale California United States DMR

Owner Name Bourbon & Marina P Odenthal
Address 14071 Vernal Springs Ct
City Corona
State CA
Zip Code 92880




Bourbon F Odenthal, ~44
(909) 597-4858

Marina P Odenthal, ~41



---
12/30/18





Comments:


In just a few days the mighty 435 will be digital. Such a sad loss that many of the bad operators will now be neutered. It is a sad shame that I have multiple inputs and have built our SPARC repeater into a world-class machine. We have P25, echolink, allstar and other various capabilities. It looks like the user base of 435 ran the system into the ground.

It looks like it is "death of an era" for 435, which should have been modeled after what I turned SPARC into. 435 just did not have talented technical capability to make this happen. Perhaps the new 435 will make this happen? We shall see. Moreover, Greg Kook we did give you the platform on SPARC last night to complain and vent your grievances, but you decided to run away. I stopped the conversation to allow you to talk. It looks like you lost your chance again, just like Ham and Lenny seem to be always a no-show.

Have a wonderful New Years, we will, with your new repeater system and I am willing to assist if certain rules and specifications are met.

-BB

---
12/29/18





Comments:


Curtis Lee Krueger, 30, was living in a Twentynine Palms trailer park with Ashlie Stapp, 27, this spring, even as Stapp was dating another man, 54-year-old Murrieta resident Henry Allen Stange.

On May 24, Krueger bludgeoned his romantic rival's head in the garage of Stange's Murrieta home, before Krueger and Stapp drove Stange to Joshua Tree National Park. It was there, they shoveled dirt on Stange's body in a shallow grave, where it sat half exposed. A hiker discovered the remains a week later after spotting vultures nearby.

The autopsy showed Stange suffered multiple skull fractures, and the Riverside County Coroner's Office said he died from "homicidal violence."

Those events, resulting in a murder charge against Krueger, were revealed for the first time by law enforcement in an affidavit written to obtain an arrest warrant for Krueger filed in Riverside County Superior Court on Dec. 6.


Ashlie Nicole Stapp told investigators that she helped Curtis Lee Krueger bury the body of Henry Allen Stange after Krueger killed Stange, an arrest warrant affidavit said. (Courtesy of Murrieta Police Department)
Krueger, who was charged and arrested Dec. 7, is jailed at Cois M. Byrd Detention Center in French Valley in lieu of $1 million bail. Krueger and Stapp had originally been arrested Aug. 29 — six days after investigators heard them discussing the homicide on a wiretapped phone — but were released Sept. 2 after the District Attorney's Office turned down the case.

Krueger was re-arrested after Murrieta police uncovered unspecified additional evidence. Stapp had not been re-arrested or charged as of Friday, Dec. 28.

The case is still under investigation, according to District Attorney's spokesman John Hall.

Krueger, now 31, pleaded not guilty on Dec. 19 and is due back at Southwest Justice Center in French Valley on Jan. 15. Krueger is a Marine 1st lieutenant stationed at Marine Corps Air Ground Combat Center in Twentynine Palms.

A mysterious gravesite

The affidavit written by a Murrieta police detective describes the events that led authorities to Krueger and Stapp, and Stapp's statements that implicated Krueger. Witness interviews revealed the relationship between Stapp and Stange, who is divorced with two children, but the affidavit did not say how they came to know each other.

Mark Powers was hiking near Big Horn Pass and Park Boulevard in Joshua Tree National Park on June 1 when he saw vultures near a shallow grave, which he believed contained an animal. Powers snapped photos of the vultures and the grave and continued on. The next day, family members encouraged Powers to call authorities after he shared the photos with them.

Park rangers went to the grave, where they discovered a body whose upper torso was covered in dirt. Decomposition indicated that it had been there a few days. A fingerprint from the left hand identified the body as that of Stange, a well-known amateur radio operator. His last transmission was at 8 a.m. on May 24.

Also on May 24, Krueger called 911 to ask police to check on Stapp's welfare, describing her as mentally ill. That same day, according to phone records, Krueger and Stapp drove to Stange's home in the 24900 block of New Clay Street in Murrieta.

Phone records show the couple drove to the area of Diamond Valley Lake south of Hemet and back to Stange's home before heading to the Twentynine Palms area, which is about 12 miles from the grave site.

Stapp later told investigators that Stange was gasping for air as they loaded Stange into the bed of Krueger's truck. They eventually drove Stange to Joshua Tree, where Krueger dug the grave and both of them buried Stange, Stapp said.

On June 6, two days after Stange was identified, sheriff's deputies searching Stange's home found what was described only as a crime scene in his garage.

"Based on evidence obtained from the crime scene," the affidavit said, "Henry was killed in his garage by blunt force trauma to the head. Henry's body was dragged from his garage and placed in a vehicle, which was parked in the driveway."

On Aug. 23, investigators overheard Krueger and Stapp talking on the phone about the killing of Stange. They were arrested Aug. 29. Stapp, after being told of her constitutional right to remain silent, spoke with investigators. Krueger declined to give a statement and requested a lawyer, the affidavit said.

Krueger's attorney, Deputy Public Defender Jeff Zimmel, could not be reached for comment after phone messages were left seeking comment on Stapp's statements
---
12/29/18





Comments:


Break for zkz https://allthatsinteresting.com/beastality-sex-chamber
---
| | |
| --- | --- |
| as posted on sparcs website | |
12/29/18





Comments:


when is slevin going to tell everyone that john jolly is the admin of the 435 flamebook?
---
12/29/18





Comments:


Has anyone noticed Tommy seems to be more mentally unstable this holiday season compared to last year.

Should Steve Hoffman perform a courtesy welfare check on him?
---
12/29/18





Comments:


I have run out of excuses and deflections to hide my inability to catch the Dark Fleas in 2018. All year I did nothing yet claimed they are a problem owned by the FCC because I have "..been gathering information" instead of t-hunting. Every single fucking day I have been whining like a three year old about those who employ against me the same sneaky, backstabbing and underhanded tricks that I have against innocent hams.

Here is a list of all I have accomplished in 2018!

- Cowering in secret via Echolink when I leave town, writing down what's said about me
- Constant bitchy diatribes against SPARC and BB
- Broadcasting tired sidewalk lawyer misinformation about FCC letters and fines
- Fruitless claims of "elder abuse" when anyone speaks the truth about me
- I complained to RVSD Sheriffs about my delusional "elder abuse"
- Pointless posturing about "copyright infringement" of ham radio recordings of me
- Silly sophomoric "stalking" claims if anyone should dare to criticize me
- Writing letters to Riverside Sheriffs
- Writing letters to the FCC
- Writing assassination letters to the employers of my enemies
- Writing letters to repeater site owners about repeaters that kicked me off
- Writing letters to the USFS about repeaters that kicked me off
- Writing letters about "copyrights" of hotlinked photos on FlameBook
- Lying about three nonfunctional Doppler units
- Lying about t-hunting when I prefer to sit at home and binge eat CostCo muffins
- Repeated broadcasting of character assassination of hams I am afraid of
- Constant broadcasting of innocent hams' personal information
- Lying about my repeated failures in business and marriage
- Lying about losing my security guard license
- Misleading people into thinking I am somehow a former sworn law enforcement officer
- I removed the W6CDW audio from Broadcastify to hide my voice
- The repeater output power was turned down to stymie monitoring
- I removed all of my pictures from Facebook and posted fakes
- I claim copyright violation for any photo of me posted on Flamebook or elsewhere
- I hide my WILDOMAR residence address behind a Elsinore PO Box
- I hide my real WILDOMAR address from the FCC license database
- I lie on the air about where I really live in WILDOMAR
- I hide my old Jeep behind my doublewide trailer or my 2 inoperable motor homes
- I pulled the W6CDW Repeater magnetic signs off of the Heap... I mean Jeep
- I lie about all of the security cameras I have around my yard
- I rage furiously about anyone who says I attract trouble
- I keep yapping about illegally carrying my .38 popgun as if anyone was worried I could aim it


I tried being a transgender so I could lie about harassment but the tweakers in Wildomar keep asking me for blowjobs so I guess in 2019 I'll have to go back to pretending to be a MAN.

love
Miss Ricky Bebout
KA6JMM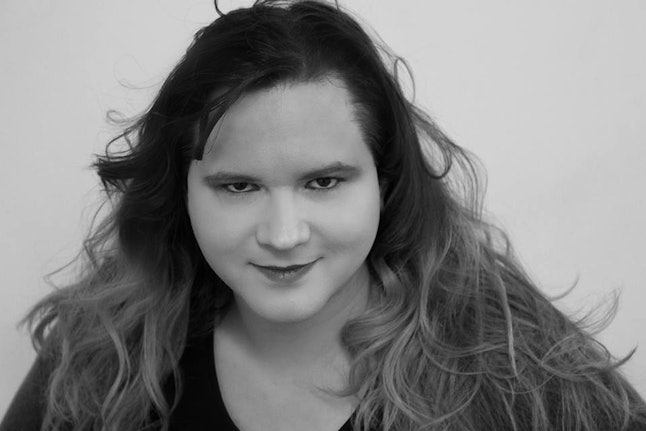 ---
12/29/18





Comments:


Is Christinas drug addict brother Stan still smoking meth in the trailer in the driveway? Or did he go back to jail again? He probably laughs every time you bring up that phoney story about your homosexual father raping you.

---
12/29/18





Comments:


Well, I read through quite a few posts.
As an ex-repeater owner of 435, I am happy
to hear that Roger is selling it and it will
go to newer and better technology.
The Era of 435 will be over.
I am happy to see some are getting a dose of their
own medicine...I buried it the day I sold the machine.
I will await the complete cremation of the repeater and will celebrate.
I have been absent for 6 years now, except for an occassional every 3 months or so driveby. I have to say, living the dream Roger turned into your greatest nightmare, however...You did pay me every single dime I put into this shithole of a repeater. I celebrate that every night. How far down can people go? The depravity? Alcohol...Drugs...Henry was murdered...why would he be asked to go back on that repeater? For a show? Enablers who helped him on his addiction to drugs, and, well, ya'll know the rest of the story, which is, quite tragic...considering those children no longer have a father. How many dirty hands are in this pot...Not a one of you ever tried to help him. I am glad his blood was not on my watch. Henry was a friend, we talked many hours many years ago, especially when his daughter was born. Why don't the people on 435 start realizing that the destruction you cause others, will be left on your hands for life, and the hereafter? I am immune to the namecalling, memes, blah and blah. You can't take away Truth. Truth is...your all Lost Souls. Let 435 go. Before you leave this earth, Find God. Your all Lost and in Dark places. This place that you live in...Is Temporary. The days of 435 are so long gone...as you sit there and wish for the glory days of good shows, and events. This is the only time I am posting. Anything after this with my old callsign will not be from me, because this page is a disgusting, dirty place. All your issues, all your drama, arguing, hatred, venom, all of it....Is Temporary...Got it? When you pass on, remember, God will hold you accountable for what you do here. I will keep praying for all of you, as it seems, it is the only Hope you all have for your demise as ugly people in society, just out to hurt others, destroy their lives. You didn't destroy me. It took me awhile, but I made it. I recovered. I am stronger for it now. To those who used to be my friend, I will miss those days and the person i thought you were. I never did one thing to deserve the verbal onslaught, and psychological warfare used against me from all directions. I won. I got every dime back, and I know my God. Here is my sign off. I hope to see some of you on the other side of the Time Door, when we all leave this world. KE6RRI...73's 435'ers and Goodbye 435...may you rest in Peace.
---
12/28/18





Comments:


More info ****
Had my Sparc informant give me the following info, do what you want with it. I am posting it openly for verification.

Looks like it is SPARC behind the JMM repeater issues. Some type of directional narrow beam antenna , low power very close within LOS of that repeater he uses. I know we don't give a shit, but it looks like JMM and others are getting some type of club help and sparc is going to find someone from 435 to pin this on. Since sparc has been documenting and calling the FCC on people like USO. I think everyone be on guard that they don't try to frame one of us for this to get some type of fine or review. This is why everytime a sparc attack on Lenny, Ham S and others is followed up with flamebook JMM stuff to get 435 worked up or for JMM to suspect its 435 user base and not sparc.. Everyone just be careful this isn't pinned on us.

Someone been doing bearings that lives in Long Beach trying to pin sparcs noise on Sanchez too. Did not get the call sign of this sparc narc but lives in LB to do bogus checks for BB.

Ham Sandwich some setup is coming your way, looks like they are going to get you to go to some remote spot. Details sketchy but does not look like it is for a friendship visit.

Strong signals from the Eastvale/Norco/Corona area Sleven broadcasts, BB talking and Gay sex noise DVR's. My first thought it was Pat Sullivan. If you take bearings you will see it switch to the west around the eastvale/riverside border. Multiple people doing it the Gay crap is supposed to be directed at HS and Lenny. The other stuff is to get Tommy CQS all worked up so they can sit back and laugh. As a matter of fact they have even mentioned this on air a few times. I drive from Santa Ana to Riverside to work everyday. I have had plenty of times to check this.

They have a large amount of small programmable jammers at low power to make background noise into 435. Info says they were going to stick them up on the hill too. I suggest the new repeater owner check into this.

Some other bullshit too but got the holiday weed out so will remember the rest later. Most likely not important anyway.

Have a good New Years 435 crew.

---
12/28/18





Comments:


I'm cunt Tammy the lot lizard
I have the best kids in the hole world.
Look at them

---
12/28/18





Comments:


Hard at work
I'm Cunt Tammy working the yard

---
12/28/18





Comments:


I'm CQS look !
My wife has a job ok , here is proof !!!

See well I can't see but see for your self !!!

---
12/27/18





Comments:


These are pix of me and my RDF crew out looking for those Dark Fleas!! See! Proof we really are looking and not cooking in our ovens!!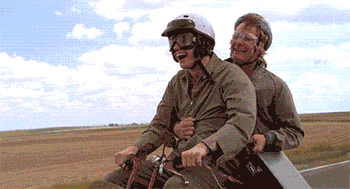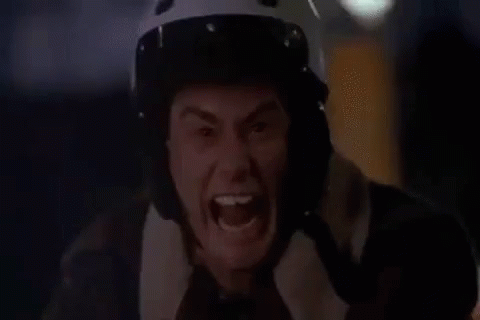 ---
12/27/18





Comments:


It is true that KA6JMM is always crying over the air about BB's address in the FCC files yet Little Ricky is hiding too

FCC Licensee Information FRN 0008123879
BEBOUT, RICHARD A
P.O. Box 1695
WILDOMAR, CA 92595

Why won't Little Ricky display the real address in the FCC listing? Just a blowhard hiding behind a microphone at this address

21795 Walnut St
Wildomar, CA 92595-8805

Keep saying WILDOMAR you wooden ignoramus!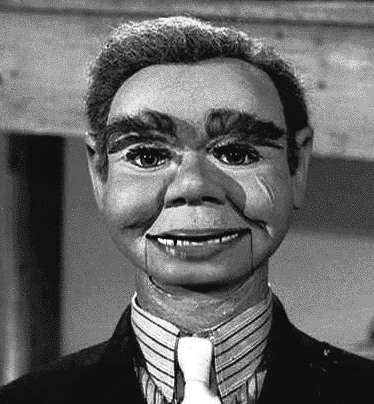 We have two years of you on tape saying "KA6JMM, LAKE ELSINORE" so everyone sees through your attempt to deflect the truth of where you really live


---
12/27/18
Comments: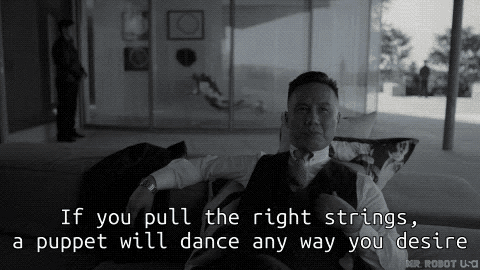 Miss Ricky, a year has gone by and we've been pulling your strings so well..... keep dancing away in your old trailer in WILDOMAR


---
12/27/18





Comments:


Dance Ricky Dance! Bring your ineffective Clown RDF Crew with you too!


---
12/27/18





Comments:


'
'
Little Wildomar Ricky keeps dancing as we pull the strings and watch him react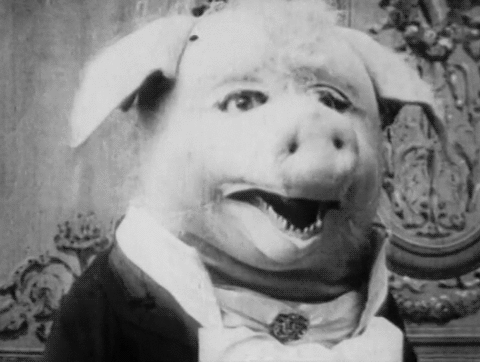 ---
12/27/18





Comments:


Hi Roger!
---
12/27/18
Comments:
http://garchives1.broadcastify.com/14747/20181227/201812271055-377983-14747.mp3