01/16





Comments:


=============
--------
For almost exactly ONE YEAR now the Dark Fleas have shown KA6JMM to be a lying, do-nothing, technically deficient, gout-ridden coward behind a microphone.

As usual he has snuck out of Wildomar in the dead of night, lurking remotely through Echolink on W6CDW and spying on anyone who might say something that preys on his massive insecurities.

While SnitchBoy is not in WILDOMAR the Dark Fleas will host a birthday celebration with a very specific invite list and envelope delivery via US Mail to certain folks' home addresses.

We are the Dark Fleas, and we are Legion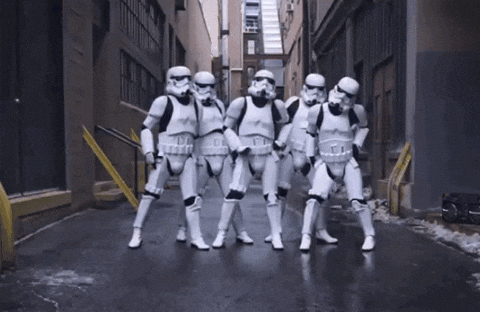 Kiss our dark asses JMM! Fuuuuuuuuck Yooouuuuu!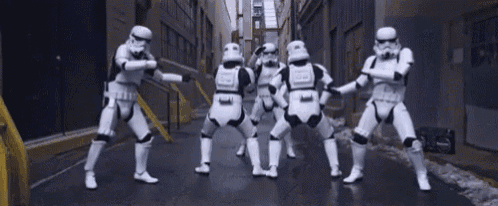 ---
| | |
| --- | --- |
| Stitch!(No Shutdown Here!) 🎬 | |
01/16





Comments:


Enjoy another late night movie from Stitch!
https://tinyurl.com/y7f4sb5r
---
01/16





Comments:


On November 27th Tommy Prager told Steve Hoffman he would be putting up an HF antenna "next month". Today Tommy was telling Perry the drug addict that he's putting an HF antenna up "next month". Has anyone told Tommy there is no handicapped remote for HF?
---
01/16





Comments:


To Hammy Sammy that buzz Hahahaha
---
01/16





Comments:


**Prosecutors in Marine murder case reveal details of alleged killing, Joshua Tree burial**

Christopher Damien, Palm Springs Desert Sun Published 10:17 a.m. PT Jan. 16, 2019 | Updated 11:08 a.m. PT Jan. 16, 2019

https://www.desertsun.com/story/news/crime_courts/2019/01/16/joshua-tree-dead-body-marine-murder-evidence-krueger-stange/2589512002/

Court filings in the criminal proceedings of a Twentynine Palms Marine shed new light on the circumstances surrounding the death of a Murrieta man found half-buried in a shallow grave in Joshua Tree National Park, and the investigation, confession and electronic surveillance that eventually led to murder charges against the Marine.

Investigators believe the Marine, Curtis Lee Krueger, beat the Murrietta Man, Henry Stange, to near-death in Stange's garage, the records show. Krueger's then-girlfriend, Ashlie Nicole Stapp, confessed to helping bury the body, the filings show, but how and why investigators initially came to suspect Krueger or come into contact with Stapp is not addressed.

The Murrieta Police Department arrested Krueger and Stapp, who lived together near the Marine Corps Air Ground Combat Center in Twentynine Palms, on Aug. 29 in connection with the murder, but the couple was released days later when the Riverside County District Attorney's Office announced the case was still under review.

The district attorney's office filed a murder charge on Dec. 7, but against Krueger only. The Murrieta Police Department arrest warrant that led to his re-arrest days later, describes an investigation bolstered by phone records, a wiretap, and a purported confession from Stapp.

In the arrest warrant, Murrieta police describe Stapp confessing to witnessing Krueger murder Henry Stange, 54, in the victim's garage in Murrieta on May 24, 2018, and that she helped Krueger bury Stange's body in Joshua Tree National Park.

Phone records obtained by the police department indicate Krueger and Stapp drove to Stange's Murrieta home the day of his death, then to an area near Diamond Valley Lake, back to Stange's residence, then to Twentynine Palms, on the northern border of the national park, the warrant shows.

GPS coordinates recorded by their phones could not be tracked after that, according to the warrant, because "the phone carrier, T-Mobile, has no service in the exact location of Joshua Tree."

The warrant does not explain why the police looked into Krueger and Stapp's phone records in the first place, but notes that on Aug. 23, "Stapp and Krueger were captured on the Wire-Tap discussing the murder of Henry Stange."

During their arrest, days later, Stapp allegedly confessed to witnessing Krueger "hit Henry Stange in the head," according to the warrant, and said Stange then collapsed, but was still alive. Then the two loaded Stange's body into Krueger's truck and drove to Joshua Tree, the warrant describes Stapp confessing, where the two buried Stange in a "shallow grave."

"Stapp said she assisted Krueger and they loaded Henry's body in the bed of Krueger's truck," investigators describe in the warrant. "Both Krueger and Stapp then shoveled dirt onto the grave site and buried Henry."

The National Park Service began investigating when a park visitor reported seeing vultures circling in the wildland near where he was hiking, between Hidden Valley and Jumbo Rocks campgrounds.

Rangers found Stange's body partly buried near Park Boulevard, one of the main thoroughfares in the popular national park, and an 18-mile drive from Krueger's residence. The body's decomposition suggested it had been there for several days.

The rangers then called homicide investigators from the Riverside County Sheriff's Department, who secured the scene and collected initial evidence.

On June 4, 2018, the Riverside County Coroner identified the body and, based on several skull fractures, determined Stange's death was caused by "homicidal violence."

The sheriff department then notified the Murrieta Police Department that they would be searching Stange's residence in the process of their investigation. When they found blood and evidence of a struggle, they handed the murder investigation over to the police department.

While the December arrest warrant reveals the couple were arrested after a wiretap captured them discussing the murder, it provides no information about what probable cause the agency had to tap the couple's phones, track their locations through GPS, or whether the couple was being monitored before becoming suspects in the case.

The warrant also describes Stange "was dating" Stapp, but did not explain how investigators knew that nor lay out a timeline for their relationship. The warrant also says that Stapp was "currently dating and living with her boyfriend, Curtis Krueger." The warrant does not address whether Stapp was dating both simultaneously.

The district attorney's office has not filed charges against Stapp.

Krueger has a pretrial hearing scheduled for Feb. 21.
---
01/16
Comments:
---
01/16





Comments:


I get an erection every time I hear Tammi Prager on 435. Especially when she's being sassy!
---
01/16





Comments:


---
My awesome video about leaving ham radio and going back to CB! That's me in the boat.



Screw all of you ham radio operators who kicked me off of 435, and CLARA and SPARC!
---
01/16





Comments:


The folks at my assisted living home take away my xBox!!!!

BASTARDS!




---
01/16





Comments:


To, "hey buzz", please don't insult Francis by comparing him to SnickersBuzz.

To everyone else, how long before Bregel blows through his NFL settlement? Six months? 1 year?
---
01/15





Comments:


We found you on YouTube
---
01/15





Comments:


Enjoy a late night movie on Stitch!
https://tinyurl.com/ycbcsf3g
---
01/15





Comments:


"more info"

We analyzed your message and have noted the following

- Extreme homosexual obsession with BB
- Wastes time monitoring all conversations on SPARC
- No proof to back up ridiculous claims
- Quick to label someone psychopath or sociopath
- Worries about "door knocks" at his trailer
- Misinterprets and misconstrues other information
- Proclaims a morbid familiarity with psycho types
- Confuses pyschopath with narcissist
- Mentions "get others to do some of their dirty work"


Conclusion:

"more info" is KA6JMM who is still mightily pissed about being thrown off of SPARC after being thrown off of CLARA and after being thrown off of 435 TWICE.

It takes a lot of loser abilities to be thrown off of the 435 repeater TWICE Richard Bebout. How does it feel to out-loser the Neckbolts and others? You have a boatload of those abilities as evidenced by your failed businesses and marriages (yes, plural)

Snitchboy Fuck Youuuuuuuu



The Dark Fleas
We are legion
---
01/15





Comments:


We have collected enough data on SPARC, BB, and PHX to counter any of their aggression. The drone jammers can be neutralized. The use of drones for that purpose was my idea. One of many tricks used by our great military machine. SPARC will NOT risk being the aggressors at home or Cuddeback. We have contingency plans just in case we have underestimated their stupidity and hostility. Attend Cuddeback and enjoy your 435 ham brethren. SPARC will behave or pay a hefty price. That is a guarantee.
---
01/15





Comments:


I am not sure who was talking on SPARC the other night, it is possible it was PHX. It looks like they are using one of their T-hunt foxes to send tones to 435. It makes a jumble of tones and noises. BB then had K6MWT identifier programmed into it with morse code. This so they can disrupt 435 and other repeaters with the 435 crew getting the blame. Info has it they going to be running these type of things at Cuddyback so are testing them now. The person reporting the drone jamming use. They might be using drones for these tone keyers to get a good elevation to the repeater. What I don't understand is if BB is some type of VP of a bank, earns hundred of thousands of dollars a year, why waste time doing stuff like this to 435? The only thing I can think of is BB is a psychopath or sociopath. Here read about it here. https://psychcentral.com/blog/differences-between-a-psychopath-vs-sociopath/
https://www.diffen.com/difference/Psychopath_vs_Sociopath

Note these people are always narcissistic too. If these is his real problem I highly suggest everyone have backup plans and do not let your guards down. For all we know he might be a person to show up at our house with a gun or club to Henry Stange one of us. Someone posted he was arrested with an illegal shotgun.

Someone posted a few months back about BB talking about reloading special reloads for 435ers and Ham Sandwich types. Another posted he is always drunk driving around? WTF is that? What VP does this stuff? Something is not mentally right here, what I see is a Dr. Jekyl and Mr. Hyde personality. My gut feeling is the dude is dangerous and most psycho types get others to do some of their dirty work. -Charles Manson types. 435 better start doing intel to see if they are going to bring a large amount of firearms and stuff to cuddyback.
---
01/15





Comments:


Don't worry N0AKA, you won't catch the Pragers on 3840. They may have memorized the flashcards to pass the general class exam, but they don't have an HF radio to get on 80 meters. No HF antenna on that roach infested shit shack they live in either. Between the 2 of them, they couldn't rub enough brain cells together to set up an HF station. They are stuck on 435 forever. It's the only frequency programmed in their radio.


---
| | |
| --- | --- |
| Tap Tap Tommy loves Trap Traps | |
01/15





Comments:


But he's blind, half slow and his lips are huge and misshapen, so he thinks that thing he's sucking on is a clit.

Hihihihihihi.
---
01/15





Comments:


Keep up posting "Additional Info". We appreciate it. Lenny is constantly compiling data on many subjects. Our main objective is SPARC Leadership primarily BB. PHX we have cornered with information. We could interupt his business holdings if we wanted to although we find it unnecessary. We have pulled out all the stops for BB when and if that time comes. We have developed several fail safe plans for the homefront and Cuddeback if trouble becomes apparent. Thanks
---
| | |
| --- | --- |
| sparc u fucken useless morons | |
01/14





Comments:


Sparc claims to be way more superior than anyone from 435 but they got flat tires from the spikes that their own people put on the dirt roads at cuddyback,Yea folks there you go very intelligent of your friends to give you a flat tire and you claim 435 is obese and lazy and stupid well atleast we now know who are the stupid ones that would be sparc
---
01/14





Comments:


You are all dummies!

JMM paid me to jam the repeaters as he has no balls to do anything for himself. He always wants someone else to be the fall guy so he can act all high_and_mighty and claim he never does "anything illegal".

I fessed up to BB who was paying me (JMM) and BB cut me a deal which I am happy to say he has always stood by. On the other hand fat JMM abandoned me quicker than his two ex-wives.....

The Driver