THE OFFICIAL 147.450 FLAMEBOOK!
16,224 Entries
| | |
| --- | --- |
| LAST NIGHT ZKZ SAVED MY LIFE | |
8 hours ago





Comments:


...from a broken pair.
Last night ZKZ saved my life, yeah!
'Cause I was sittin' here bored to death, and in just one breath he said:

"You gotta get up, you gotta get off, you gotta get 435 away from Roger, girl!"

You know 435 drives me crazy, baby...
I'm turning to another pair (435 UHF).
Called you over VOIP, but only Faery Perry,
and Tranny-lover-Tommy are home.
Roger, why'd you drive 'em all away?
And if it wasn't for the ZKZ,
I don't know what I'd do, yeah!

Last night ZKZ saved my life...
Last night ZKZ saved 435 life from Roger Blight.


---
Yesterday at 09:11pm





Comments:


These two clowns CQS and SYW that Roger put as control operators have ruined this machine.

Let ZKZ run his mouth. It's more entertaining to hear him than Roger banning people.

Roger banned OGM. For what? Saying "gobblecock?" I love that mother fucker. He's funny as hell.

435 used to be fun. Now it's bullshit thanks to Roger Bly.
---
Yesterday at 04:19pm





Comments:


Nobody can stand Roger Bly.
Honestly, I hate when he talks. He's annoying as fuck.


---
Yesterday at 04:07pm





Comments:


ZKZ is OFFICIALLY BAN!!!!!
---
Yesterday at 01:48pm





Comments:


Ummmm... WTF?


---
Yesterday at 08:43am





Comments:


Nonstop heavy jamming
THIS IS 435
BURN THE MF ER UP
KILL
DIE
SMASH
ZKZ DO IT
---
Yesterday at 07:23am





Comments:


I don't know about ZKZ as a "warrior king", but you're right in that he certainly has the measure of Roger Blight.

That aside, CQS not only has incredibly poor audio, but he is such a mumbling, stuttering fool that even if he had Art Bell's audio, you still wouldn't be able to understand him.

Please, Tom, take Tammi's she-cock out of your mouth when you transmit.
---
10/15





Comments:


The MVARC weekly net on the W6CDW repeater was pretty normal tonight. That's okay. They have a good club and are a great influence on the repeater. We far prefer that to the old lawless regime run by SnitchBoy (KA6JMM). Good thing Cliff Wallace effected the regime change!

However, we got a huge chuckle tonight because there was positive verification that our dear SnitchBoy is a studious reader of FlameBook! It seems he finally started paying dues to the MVARC after all these years of freeloading. :-)

The constant reminders on FlameBook of his endless mooching definitely garnered the proper response from him.

Congratulations SnithcBoy!

The Dark Fleas
We Are Legion!

---
10/15





Comments:


i love porn for the blind

https://tryquinn.com
---
10/15





Comments:


At 1134 n6zkz
i just heard 2 mins of some
Of the best radio ive ever heard.

"Nobody likes you roger"
"Theyre only nice to you so they suck your dick for voip"
"Youre a cross dresser roger"

True
True
True

---
10/15





Comments:


This is why u don't talk about this http://n6oim.com/loma/loma1.mp3
---
10/11





Comments:


New video of Tammi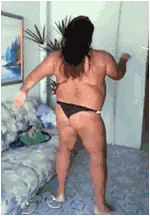 ---
10/11





Comments:


We had another meeting of the MVARC and sure enough the freeloader KA6JMM came by and never offered to become a dues paying member.

Not only did he scoop up all of the left over sausage but this morning he bragged on the W6CDW repeater about binge eating all 32 of them for breakfast.

So gross!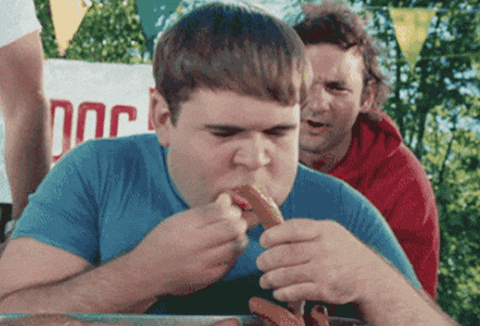 We can only conclude that he eats a lot of sausage in his trailer....
---
10/11





Comments:


I'll show you my wiener if you show me yours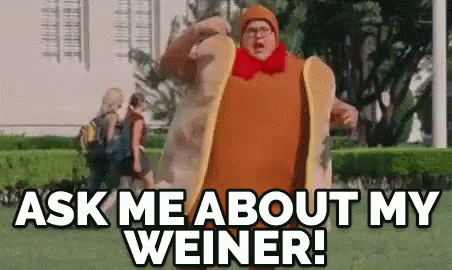 ---
10/11





Comments:


KA6JMM

We didn't hear you jamming on SPARC or 435 but we did hear you practicing your cookie monster voice on the W6CDW repeater (144.895). Why didn't you ID with your callsign?

We'll let the control operator WHZ know you are the one jamming the CDW repeater!

SPARC wins again!




---
10/11





Comments:


Buzz is a Fat Fuck!
Gobble gobble gobble cock Buzz!

So now Roger is upset with N6OGM because he called Buzz a Gobblecock

He was just stating the truth.
Buzz IS a Gobblecock!

No one on 435 is Gayer!
Buzz wants to suck your cock!

He wants someone to poke him in the ass with a big stiff cock!

Nothing delights Buzz more than to see a big hard penis.

So FUCK OFF ROGER!!!
Let OGM call Buzz what he is! A Gobblecock!!!!
---
10/11





Comments:


435 has 9 listeners on rr
Sparc has 30
Hahahah
Good work roger
Keep the talent like zkz off the air and look what happens
How pathetic that people filter for a skirt wearing fag
He made his bed let him lie in it.
---
| | |
| --- | --- |
| Irritator...weather you like i | |
10/10





Comments:


Tommi got caught sucking him self off. And a old lady caught him . He told the old lady why are you picking on the handicap. She said fuck the handicap. And hit him square in the face with a bottle of bleech that broke on his face. If he wasnt jamming himself he might of been ok. NO i dont think so he's still a trailer trash P.O.S
---
10/10





Comments:


Since someone thinks it is amusing that sparcs and BB are behind nefarious jamming upon certain repeaters. I am going to sing Cookie monster songs and use my cookie monster voice on both 435 and the Sparc repeater. You should have not posted that BB cookie monster picture.
---
10/10





Comments:


Hi guys!


Back to THE OFFICIAL 147.450 FLAMEBOOK!