3 hours ago





Comments:


The asswipe behind sparc truths gives 435 and the antisparc folks all the credibility they need. You claim you will shut us down but it's always been just lip service. No fcc letters, no ass kickings, no law enforcement, and no action. Tell bb to keep dreaming. We will not lay down for him or any other bb minion. Let me know when you figure out who we are exactly.
---
6 hours ago





Comments:


Roger is going to get the repeater raided by very malicious people if he keeps turning the repeater off. Who knows, the repeater might blow up in his face whenever one time he turns it on.
---
11 hours ago





Comments:


"President BUSH to declare national emergency at the border."

- Jeffrey B. Bregel [7:52AM PST, February 15, 2019]

=D
---
15 hours ago





Comments:


Preger, stop jamming steve ffs, stop looking at the past. If I was the repeater owner, I would be more generous to let him back in and kick out preger.
---
21 hours ago





Comments:


We think Jack and YDO need to have a battle. The battle of the F—k you's!
---
| | |
| --- | --- |
| Stitch! (Buzz, Your Nuts!)🤣 | |
21 hours ago
Comments:
---
Yesterday at 07:34pm





Comments:


I also want to point out too, one of my ham radio friends said that banning someone from a repeater does not exist. There is no such thing. So Nobody is banned
---
Yesterday at 07:24pm





Comments:


SYW is good as long as he doesnt jam anybody out.

Also keep up the good music. I could dance to this all night.
---
Yesterday at 07:19pm





Comments:


========================================
Here we go again.

It was fairly quiet on the repeater while KA6JMM was out of town. He was bandwidth limited by Echolink and that provided much needed relief from his normally constant broadcasting, pontificating and frequently reminding all of us peons that he was Cliff's "anointed one".

Now that he has waddled back into his trailer in Wildomar it is already non-stop broadcasting of half-truths, baiting jammers and broadcasting baseless attacks on his perceived enemies.

It was indeed a sad laugh I was forced to throw out when he declared he was here to "terminate" his circus fleas that follow him around wherever he transmits.

Jesus is Lord but those "fleas" have been tormenting him for over a year and JMM is nowhere near any closer to shutting them down.

That means we legitimate users of CDW are forced to live with the repercussions of JMM's sad antics.

Apparently he has another shiny failure of an idea where secret technology will suddenly lead him to victory over these dark hat operators.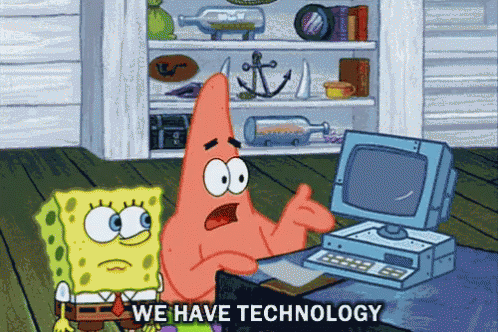 - - -
A far better technology would be to wire his big damned mouth shut!





Heck, it might even help him avoid diabetes and those recurrent gout attacks. 🤣😴😒
---
Yesterday at 02:08pm





Comments:


Ah, good old 435! Pure Hoffman gold! So much better than listening to the trailerhood! Keep it going!
---
Yesterday at 11:52am





Comments:


Why don't the Pragers have any utilities in their own name? Does Tammi Lou Drager have bad credit? I can't imagine why...
---
Yesterday at 10:33am





Comments:


No, We need Perry Wickliffe to stay so he can tell us every 17 minutes that he is smoking marijuana. Where would 435 be without K6SYW constantly reminding us what strain of marijuana he is smoking? It's the druggies that make 435 great.
---
Yesterday at 08:31am





Comments:


It is time to remove and ban Tommy and SYW from the repeater. They are not welcome on 435.
---
Yesterday at 05:03am





Comments:


"KC6SYW" You are ruining the fun, get the fuck off and dont come back. This is not 1945 anymore, people wants drama for entertainment, when there is no drama then people will leave. I dont hate Steve or ZKZ, I dont know what he did but I dont hold grudges. So far, Roger, SYW, UBP, Tammy, and Tommy, has been ruining 435 and making it boring by removing the shows and entertainment and causing it to be quiet which nobody wants. Let everyone back in and stop being so strict, because so far the usergroup does not want you 5 fucktards ruining the fun.
---
Yesterday at 01:40am





Comments:


Dont push your luck sparc truths. We know EXACTLY who you are and where you are. We will post pics of you if you keep fucking with people. You are a bb wannabe.
---
02/13





Comments:


Live on Godfather!!!!
---
02/13





Comments:


----

Looks as if my "special assignment" as a doorknob rattler is a bust as I already got my fat farting ass fired. I'll be slinking back to Wildomar and my white trash singlewide sometime soon.

Watch how I refuse to give in to their demands. I'm so AWESOME!


---
02/13





Comments:


I don't care what Jimmy says.....he IS on something. Shut the fuck up, Jimmy!
---
02/13





Comments:


Tammi
I want my god damn rimjob right now!
---
02/13





Comments:


Let this be a lesson for all of you big lumps of shit if you mess with SPARC we get pictures of you. We got the driver, we got CQS and we are going to get any of you that think you are going to challenge us. We already know what is Ham Sandwich's MOS, "In the rear with Lenny's gear" type of MOS. You two queers have no credibility making claims out here. When we say we are going to do something WE do it. One of you pieces of shit found out about us tracking Tommy and posted it here and we still were able to get pictures of him even when he tried to avoid us. You cock suckers can run and hide and try to jam our repeater but we always know how to settle the deal in the long run. You have not seen shit what we got in store for ya. Enjoy our show fuckers.