6 hours ago





Comments:


GOBBLECOCK, in reference to your previous post on 11/13, your analysis of Tommy "the lips" Praeger is succinct and to the point. I would like to add that Tammy "she cock" Praeger is also key to understanding how the balance of power works on the 435. In my opinion Tammy, hereinafter referred to as "the she cock" provides a necessary release for Roger Bly's sexual tension. Bly is a neurotic and a closeted homosexual. Bly receives a release of pent up sexual energy through repeated penetration of his rectum by "the she cock". Bly who relishes being a submissive bottom does not feel the same guilt being penetrated by a penis belonging to a pre operative male like Tammy. "She" is hideous in appearance but is female enough for Bly to have no guilt or remorse for his proclivities. Frequent sexual encounters at the Prager's roach infested trailer allows Bly to live his secret double life. To the unsuspecting hams Roger is a family man and successful business man. The reality is that Roger Bly is a voracious power bottom that enjoys having the soft tissues of his rectum torn asunder by the she cock and her enormous penis.

Steve Hoffman is a threat to Bly because Hoffman projects the confidence and masculinity that Bly will never have. Hence the reason for Bly's arbitrary and capricious behavior towards Hoffman. The situation is further exacerbated by Steve Hoffman challenging Bly's perceived authority directly.

ROGER Bly's legitimacy and authority, such as it is are waning by the day. I expect UBP and OG will eventually switch sides. Sooner or later they'll realize that Bly's ship is sinking and they too will swim away like the other rats.














---
7 hours ago





Comments:


How do you duplex on 2m if you don't have a secret 220 input from sucking off Roger?
---
16 hours ago





Comments:


Why is this faggot pat making it?
Seriously!??
---
17 hours ago





Comments:


I love the new photo of Felon Tommy on this page1 It details just what a Scumbag he is. You can hear it on the air too, always the tough guy, ready to punch your lights out,even though the lights have been out for him since his failed gas station robbery!

Tommy and his skank Tammy live in the disgusting trailer he jams from. He has nothing to do all day other than key over squeakies and any station he deems worthy of jamming. When the stations are too high power, he uses the 220 input Roger gave him, or his Cry Phone VOIP to jam the jammmers. He is always daring the entities to come over and try and punch him out!

And now Gobblecock Buzz Richard Clark is doing the same thing. Daring Taunters to come and say "Gobblecock" to his face. I would just love to do that and watch this wall of Blubber get decked! G

Gobblecock Buzz is much like Tommy; Tough guy on the air but a panties-wearing girly boy in person. That is why Tommy has Tammy, with the big She-cock, and Buzz wants a Man to buttfuck him hard!

Now it is time for our Musical Medley

GOBBLE COCK BUZZ
BIG FAT BUZZ
GOBBLE COCK BUZZ
GOBBLING UP THAT COCK AS FAST AS HE CAN!!!!


---
17 hours ago





Comments:


As zkz starts his broadcast day..
We look forward to another day of
Radio free america
---
23 hours ago





Comments:


So let me get this straight. In a period of a week the 'real' OGM guy comes out on the radio, listens for a couple days and gets triggered by a DVR. He somehow hears the carrier from Irvine with a 5/8 wave antenna on his car and drives 120 miles a day for 4 days to look for a 12-hours-a-day continuous carrier which would take a local T hunter less than an hour to find. Then as a complete unknown he stops to trade 20 year old radio parts with Tommy on the way up to Granada Hills. After supposedly locating the signal he's ready - 6 days into his renewed 435 career - to testify in court for Roger. Now literally 8-9 days into his first QSO in 20 years on 435, with Tammy Prager at his side, he is already giving out personal info and phone numbers of licensed individuals with a high level signal vs the HT-esque he had just a week ago? I call bullshit on this. Either the guy has absolutely no life (most likely the case if he's buds with Buzz), needs a reason to stay out of his roommate's house, or he is unemployed and sucking off the teets of Roger like the Pragers. This guy is going to burn white hot for a moment and then collapse under his own stupidity. When he does the Pragers won't even bother to turn a blind eye towards him.
---
| | |
| --- | --- |
| Lake Elsinore Repeater W6CDW | |
Yesterday at 09:03pm





Comments:


W6CDW REPEATERS HAVE BEEN SOLD TO SPARC

I have come to the realization that remote ownership of the repeaters is a liability. Having a loose cannon (KA6JMM) on the repeater only increases my exposure to retaliation and lawsuits. I tried demoting him from being a control op thinking that might solve the issue but the recordings, kerchunking and funny voices kept up. Many times (via my Echolink connection) I heard KA6JMM holding long and friendly conversations with some of the unlicensed stations! Recently I heard him offering to donate cash to anyone who would purchase Baofengs and use them to jam the SPARC repeater! He also had two unlicensed friends of his operating on the repeater as "SWL" and "SWL78" or something like that.

Apparently JMM's detractors have all of that and more on tape. They play the clips often enough that everyone has heard him advocating illegal activities such as jamming, hitting hams in the face with bricks or destruction of their personal property. That cannot be allowed to continue but the new owners will have to deal with that issue.

I originally built the repeater system when I lived in the area and wanted to provide a service to the community. Remote management of a repeater is very costly when relying upon contractors and local 2-way radio shops.

The repeater has UHF and VHF pairs which are shared frequencies and continued coordination is dependent on avoiding interference. VHF 144.895 + PL 156.7 UHF 445.620 - PL173.8

The ICOM repeaters share a rack and are located on Elsinore Peak –
Latitude: 33-36-8.56
Longitude: 117-20-38.94
Elevation: 3,504 Feet AMSL
FCC Tower A0418520
Address: 35603 Main Divide Truck Trail; Forest Service Site #4 (not for mail)
City: near Lake Elsinore, CA
County: Riverside
Airport: Skylark Airport, 3.5 miles NE
Tower #2: 120' self-supporting tower, width of 26' base and 12' at the top
Power: SC Edison 120/240 Single Phase, 400 amp main panel with stand-by generator.
Phone: Verizon & Time-Warner have fiber facilities in the building
Location: 6 miles South of Hwy. 74, on South Main Divide
Land owner: USDA, Forest Service
APN: 382-090-004
Contact: Elsinore Peak Facility Corp., Fred W Daniel (949) 640-8899, or Terri Buchmiller (949) 212-1021 Post Office Box 9227, Newport Beach, CA 92658

Tower is the North #2 structure in the photo



The VHF antenna is located high on the north tower and is an Arrow brand CR-146 with specs at http://www.arrowantennas.com/solid/cr4501.html. I highly recommend keeping this antenna to mitigate interference to other repeaters that share the frequency pair. It is relatively new and was installed on 08/14/16. We also have a backup omni antenna, a tri band Comet CX-333.

My Contact Info
CLIFFORD D WALLACE W5SQI
Phone - 603-552-5077
Email - w6cdw@sbcglobal.net
P.O. Box 7552
THE WOODLANDS, TX 77387-7552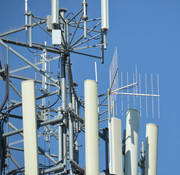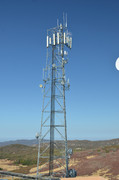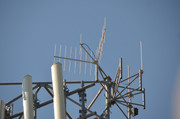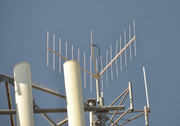 ---
Yesterday at 08:37pm





Comments:


Roger Bly spends considerable amounts of money on satisfying his lust for Mexican Cock. He thoroughly enjoys nibbling on the creases and folds of those thick brown foreskins.

ROGER passes out water bottles in the desert to thirsty Mexican Putos. The Mexicans show their appreciation by ramming their fingers inside Roger's anus. Roger gets his Prostate stimulated and sometimes the putos allow Roger to suck the shit off their brown clocks.

---
Yesterday at 06:43pm





Comments:


How do I duplex on 435

Can someone please explain or recommend a radio to buy


---
Yesterday at 10:53am





Comments:


The 435 userbase hereby doubts:

Rogers sanity
Rogers marriage
Rogers job
Rogers financial means.

How does somebody who has an "nda" with a "forune 500 medical company"
HAVE SO MUCH TIME ON THE RADIO?


NO FCC LETTERS HAVE BEEN ISSUED.
Gary was able to get fcc letters within a week
Hfc was able to get an fcc letter on hank in a week.

Yet no letter for brandon.
No letter for aka
No letter for zkz
No letter for jmm

Even the fake ogm didnt get a letter

Roger blight wont do anything because he has very limited resources.
---
Yesterday at 08:57am





Comments:


And another thing...

I thought the Migliotards were banned from the repeater... Why, I wonder, was a 435 control operator/VOIP user conversing with them for nearly an hour from 11:30PM PST on November 11, 2019?

I guess under the reign of Roger Blight even some banned users are more equal than others.

Sad.
---
Yesterday at 07:52am





Comments:


BULLSHIT ALERT:

"She was in the residence, but did not witness the murder," Spagnolo testified regarding Stapp's 2018 statement.

Spagnolo said Stapp told police she was in the bathroom of Stange's house when "a friend" came in and told her they needed to leave. She said her friend had "done something bad to Henry, Spagnolo testified, and as they exited the garage she saw Stange laying in a pool of blood.

Stagnolo testified that Stapp and Krueger later wrapped Stange in a blanket and put him in the back of Krueger's truck and drove him to Joshua Tree.

"Curtis asked her to help him take Henry from the back of the truck and put him in the grave he had prepared and help bury him," Spagnolo said.

Stagnolo testified that Stapp alleged Stange had raped her when she was high, and that she beleived Krueger might have been seeking revenge."

Again I say, BULLSHIT ALERT.

"A friend". She wouldn't even acknowledge under oath that the two were in a relationship, and that a Marine newsletter even identified them as a married couple.

That girl knew EXACTLY what her boy 1LT Krueger was up to, and I don't believe her "rape" BS for a second. Henry might have been a piece of garbage, but a rapist? I don't think so. Listen to that tape of the two of them going at it on the air. Going over to his house to get high? I can believe that.

The trashy slag played those two men off of each other for her own amusement, and she skirts responsibility with a year of probation.

It's a broken system.

A man lost his life and another man is going to lose everything but his life over a broad who is so trailer trash that real trailer trash is embarrassed to be associated with her.

The lesson: quit pedestalizing the pussy, gentlemen. Pussy, even Melania or Giselle grade, is replaceable. Filth like Ashlie Stapp isn't worth killing for, dying for or losing your future for.
---
| | |
| --- | --- |
| Roger bly..crazier than henry | |
Yesterday at 07:20am





Comments:


Roger blight has surpassed henry stange in nutjob dept.

Henry Bly is going to catch the conspiracy

Roger Stange will convert his fj cruiser into a scooby doo mystery machine and catch those pesky kids.

Anybody who thinks roger is "sane" in any way
. Should listen to last night.
The poor guy sounded worse than henry on a bender
If you help or support roger stange..
Youre part of the problem
Not the solution.
Obvisouly gay man.. delta oscar xray

I AM GONNA SUE YOU

Lolololol

---
Yesterday at 06:34am





Comments:


Judge: Marine's murder case can move to trial after texts, GPS data, computer files and ex-girlfriend's testimony build case

The criminal defense of Curtis Lee Krueger, a Twentynine Palms Marine charged with beating a Murrieta man to death and leaving his body half-buried in Joshua Tree National Park in 2018, faces new challenges after his former girlfriend pleaded guilty to helping him escape and provided more details to police.

Prosecutors also revealed text messages, GPS data and computer files that police found, causing prosecutors to add a new charge and a Riverside County Superior Court judge to rule there is enough evidence for the man to stand trial.

On June 20, Ashlie Stapp, 28, was sentenced to 300 days county jail and a substance abuse treatment program after pleading guilty to her part in disposing of the body of Henry Allen Stange, found by a hiker near a popular Joshua Tree campground days later. Stapp was released with credit for time already served.

Stapp filed her plea a week before Krueger, 31, was scheduled to appear at the Southwest Justice Center in Murrieta for a hearing to determine whether there is enough evidence for him to stand trial for one count of murder.

Prosecutors told the judge they decided to add a charge against Krueger for assault with a deadly weapon stemming from evidence that the former Marine allegedly attacked Stange with a hammer months before the lethal incident.

Kreuger's hearing began Thursday in the shadow of Stapp's admission of guilt and a question about what evidence she had provided the prosecution.

Krueger's defense attorney, Brian Cosgrove, told the judge he was not prepared to address any statements Stapp may have made about his client being involved in the alleged hammer attack because the prosecution had not yet shared that evidence.

In response, Daniel DeLimon, the prosecuting attorney, agreed to bring only evidence the defense had seen and testimony from three witnesses into court for the hearing.

According to a court filing, a man hiking near Joshua Tree National Park's Jumbo Rocks Campground on June 1, 2018, spotted vultures circling over what he thought to be a dead animal and later alerted park authorities.

The next day, a National Park Service ranger discovered "a shallow gravesite" containing a "deceased human body," according to a warrant.

"The upper torso of the body was covered in dirt; the lower portion of the torso was exposed," the warrant reads. "Due to the obvious decomposition of the lower torso it appeared the body had been at the grave site for several days."

Riverside County Sheriff's Department Investigator Dan Moody testified Thursday about Stange's autopsy, saying the medical examiner identified three impact points to the man's skull and several lacerations indicating he was beaten. He also described the grotesque condition of the body when found at the burial site as "very decomposed."

"I would not say this in a joking way," Moody testified, "but I would describe it as something you would see on the show the Walking Dead."

Ultimately, Moody said that the medical examiner ruled the cause of death to be "Homicidal Violence."

After the body was identified, Moody went with an investigative team to Stange's home in Murrieta to search for evidence. On the inside of the home, Moody described a "normal looking" house with pictures of family members on the wall.

But in the garage, Moody said, next to a stored boat sitting on a trailer and near Stange's ham radio broadcast equipment, investigators found a pile of towels.

"We lifted up one of the towels carefully," Moody said, "and there was a lot of blood."

The prosecution showed the court several pictures of a dried pool of blood in the corner of a garage filled with boxes and tools.

Murrieta Police Department Investigator Jason Calvert said the pool of blood and blood splatters on surrounding items suggested a "prolonged assault" on Stange before he was driven to Joshua Tree for the botched burial.

Calvert said interviews with people who knew Stange led the police to Stapp, who he found to have allegedly had a drug-fueled affair with Stange while she was engaged to Krueger.

Calvert said he captured Krueger and Stapp discussing the murder through a phone wiretap. Further warrants to search their phones' location tracking data showed Krueger circuitously traveling on the day of the murder from Twentynine Palms to Stapp's family home in Canyon Lake, then to the area of Stange's home, back to Stapp's family home, back to Stange's house and finally to Joshua Tree around midnight.

"Krueger made a statement that he backed his truck up far enough into the garage so that the surveillance cameras wouldn't have seen anything," Calvert described hearing on the wiretap. "And that the neighbors wouldn't have been able to see him 'load him into the vehicle.'"

A laptop seized at Krueger's mobile home in Twentynine Palms provided further evidence, Calvert testified. Both Krueger and Stapp used the computer to back up the data saved on their mobile phones. According to these text messages and notes, Krueger became aware in late 2018 that Stapp had been going to Stange's house to do drugs, Calvert said, and that a sexual relationship had been sparked.

"Nice knowing you, hope you're having fun with Henry," Calvert described one text from Krueger.

In February 2018, Calvert testified, Krueger wrote in a digital note that he was a "fool for thinking his relationship with Ashlie would work" after she cheated on him.

And Calvert testified that a text allegedly sent directly to Stange read: "Talk to Ashlie again and you'll regret it."

Krueger and Stapp were arrested on Aug. 29, 2018, but were released from custody days later after the Riverside County District Attorney's Office declined to file charges against the two.

Months passed with little information about the investigation, when Krueger was re-arrested on Dec. 13, 2018, at Camp Pendleton Marine Base. He was charged with Stange's murder and pleaded not-guilty.

Ashlie Nicole Stapp was arrested on April 17, 2019 in Canyon Lake, CA., in connection with the death of Henry Stange.

Stapp remained free for months while Krueger's murder charges advanced and the Marine Corps discharged him, until Murrieta Police Department announced on April 19, that they had arrested her in connection with the homicide investigation.

She was initially charged with one count of helping Krueger evade arrest, but a kidnapping charge was added in May when new details emerged about the hours before Stange was buried, according to a spokesperson for the Riverside County District Attorney's Office.

"Based on the current state of the evidence in this case, we have a reasonable belief that the victim may have been alive when taken from the residence," John Hall said in May.

While the prosecution agreed to not present evidence at Thursday's hearing from a statement that Stapp had recently made in the process of her plea, Murrieta Police Detective Andrew Spagnolo testified to what she told officers at the time of her first arrest in August 2018.

"She was in the residence, but did not witness the murder," Spagnolo testified regarding Stapp's 2018 statement.

Spagnolo said Stapp told police she was in the bathroom of Stange's house when "a friend" came in and told her they needed to leave. She said her friend had "done something bad to Henry, Spagnolo testified, and as they exited the garage she saw Stange laying in a pool of blood.

Stagnolo testified that Stapp and Krueger later wrapped Stange in a blanket and put him in the back of Krueger's truck and drove him to Joshua Tree.

"Curtis asked her to help him take Henry from the back of the truck and put him in the grave he had prepared and help bury him," Spagnolo said.

Stagnolo testified that Stapp alleged Stange had raped her when she was high, and that she beleived Krueger might have been seeking revenge.

At the conclusion of Thursday's hearing, the judge ruled that there was enough evidence for Krueger to stand trial for both the murder and the assault charges.

source: https://bit.ly/34SDvCV
---
11/11
Comments:


Guess who has already violated their probation?

source: https://bit.ly/2pbWLfD
---
| | |
| --- | --- |
| Stitch! (In Te Name'F Science) | |
11/11





Comments:


YDOs Remains has been donated to research labs at Cal-Poly In Pomona. He will be remembered by researcher's not me though. 🤔
---
11/11





Comments:


Love Me

-Tammi



---
11/10





Comments:


Tweaker Tommy's remote found!!!!

It has been traced to these two ham radio network VoIP addresses

Echolink node 901325
Allstar node 50326

The nodes appear to be serviced by Frontier Internet through their Lake Elsinore Exchanges GRP0 and F67N




---
11/10





Comments:


Tammy's feet look okay Tommy no worries.
BTW, Why don't you let ZKZ talk on the repeater? You don't have to follow every order that Roger gives you; however rediculous the order. Be your own man Tommy. Fuck Roger Bly!

ZKZ is a model ham.
---
11/10





Comments:


For my Hollyweird acting debut this is my new motion picture

"The Hunchback Of Wildomar" !!!

This is a very exciting movie about me and how the clamoring mobs on various ham repeaters have run me off for my ugly personality, sometimes called "Cubical Quadi-moto"

I try to whine about them making fun of the handicapped when I really know it is my terrible and vindictive personality they can't stand




Wearing my crown I am the King Of Wildomar



The Clara rabble going after me



The 435 mob going after me



SPARC Superiors running me off



Cliff, Pat, Bruce and the Menifee crowd getting ready to evict me from the W6CDW repeater. They are tired of me constantly sniping at them, trying to be clever about indirectly criticizing them. I personally ran the repeater into the ground through sloth and ignorance but will never admit it.



This AWESOME cinematic triumph is now showing at the Cal Oaks Plaza
41090 California Oaks Road, Murrieta, CA 92562