THE OFFICIAL 147.435 FLAMEBOOK!
16,486 Entries
7 hours ago





Comments:


147.450 is alive. With great coverage in San Diego, the OC Los Angeles, the San Fernando Valley and reports of coverage in Ventura. No more trailer trash, no drug addict net. 450 is great again!!!
---
Yesterday at 10:44am





Comments:


435 is dead. RIP
---
12/13





Comments:


Based (incorrectly) on the Digital Millium Act I DEMAND you STOP posting pictures of me!! The cops have been informed! You can't mess with a former (fake) LEO like me you know.

Why is it that every time I try to label you people as hunchbacks or pinheads you turn it right around and post mocking pictures of me! STOP!




Dang it! I am going to write yet another bitchy, whiny letter to the Flamebook Admin and fill it with baseless, imaginary legal claims about my rights!

JMMSasshole
---
12/13





Comments:


435 suks mouse poopies!! We wuvs N6WHZ. We tramsmitz on W6CDW repeater our approvals. Meow-meow-meow-meow-rawr!
We have no licenses. We eat squeakie mouseyies all up. Yum! Then we poops on JMM's poorch. Bwa-ha-ha-ha-ha

Cats for Pat!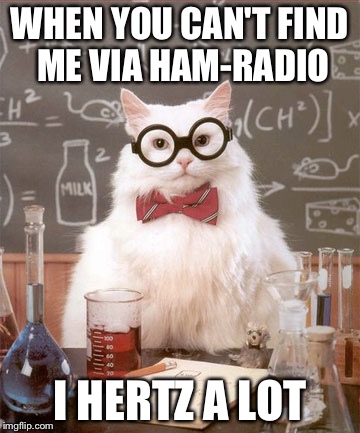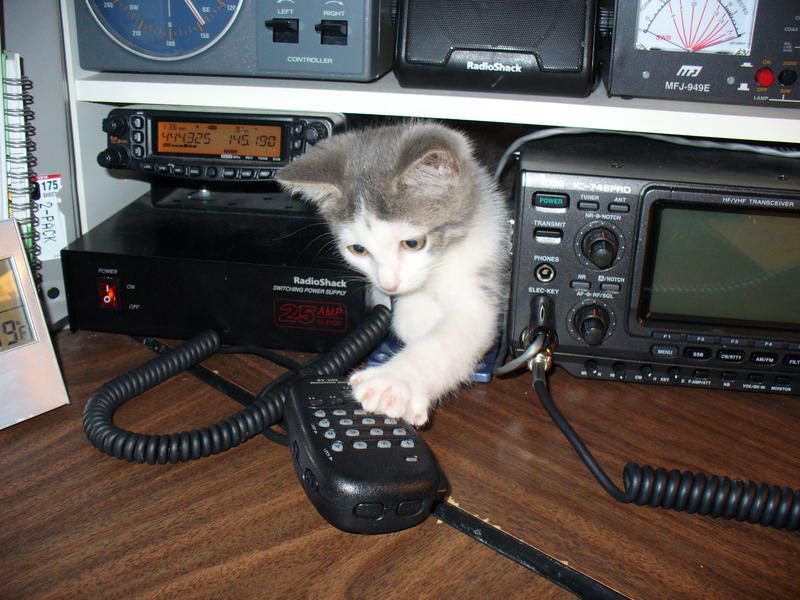 Meow! Meow! Meow! On 144.895 repeater all day long

Ovuh

Cats for Pat use a CAT Control Transmitter

---
12/13
Comments:
image hosting free
Look you fucking assholes I am so mad right now. If you don't leave me alone I am going to tell the cops. I will threaten you and make accusation better watch out. Stop posting photos of me also gosh dang it.
---
12/12





Comments:


squeaky #3 is a model ham
---
12/12





Comments:


Inquiring minds need to know:

Is JMM fucking bald chickens? 🐔 Did he pluck the chickens' head feathers so they resemble HIS bald head?

Or is it that JMM is bald and he fucks chickens with a full head of feathers? 8===> 🐓

It's important so I can determine how much bleach is required to burn the images out of my brain! 😆
---
12/12





Comments:


Listening to USA, AKA, MFW, and ZKZ all talking freely brought a smile to my face last night. Happy Holidays...No Fuck that....Merry Christmas 147.450!
---
12/12





Comments:


Please be nice to JMM. You might make him for for his safety with all of the negative comments. He's the nicest bald chicken fucker I know. JMM, you can always suckle on this zipple.

73's and STD's
Mom
---
12/12





Comments:


My name is JMM. Will you be my friend? No one wants to be my friend 😬. All I do is spread the truth. I am so afraid the only friend in the world I have is going to figure out I am really full of shit His name is Joe. Fuck all of you for seeing through my shit. FTW can kiss my fat bald ass.
---
12/12





Comments:


That's a great picture of you Maureen. Look at her enjoying life and being happy instead of being imprisoned by a lazy alcoholic RJI. She certainly dodged a bullet.
---
12/12





Comments:


Here in free america..
You ask nicely and you get things.
And then you show gratitude.
Same way with your country.
Love it or get the fuck out communists
---
12/12





Comments:


Now is the time for 450
The HOFFMAN ALLIANCE has now taken care of 2 boring repeaters.
Who is next?
Free speech is not a choice
We are legion
The sparc sissies have determined that they were having too much fun and pulled the plug.
When all of the superior posturing flies out the window...
THE HOFFMAN ALLIANCE
(Classified as a terrorist organization in 47 countries, and Macau)

---
12/11
Comments:
Hey RJI...
Maureen said to fuck off.


---
12/11





Comments:


The 147.450 feed is up and running once again.

https://www.broadcastify.com/listen/feed/25419/web
---
12/11
Comments:
---
12/11





Comments:


This is the real CQS
I don't ever post here but I'm posting now all you guys do is talk a bunch of shit if anybody has a problem with me come knock on my door.

---
12/11





Comments:


KW6USA
The ham radio community has taken notice of your work with the rebirth of 450 !
We want to take the time to thank you !
USA is all about the user base and making ham radio great again !
Now if we could some how have USA take over 435 !
Thank you KW6USA !




---
12/11





Comments:


Bored Hams and Restless Squeakies, come on over to the repeater home of KA6JMM and let the repeater owner know how much Snitchboy is loved and admired in the ham community!

The W6CDW repeater on Elsinore Peak 144.895 + PL 156.7 is a new stage for you to prance upon. Despite its supposedly directional antenna it is fairly easy to find hot spots and access the repeater from all over San Bernardino County, San Diego County, Riverside County, LA County and Orange County. Before the antenna was installed that fucktard JMM "modified" it and ruined it's pattern but that allows all of us easier access.

Currently JMM is hiding up in Washington state and he frequents the repeater's Echolink connection. Each time he surfaces it is a boatload of fun to keep kerchunking the repeater and prevent him from speaking at all! He is just two steps away from being banned from W6CDW so have fun while it lasts!

How will you know he is on Echolink? Go here and look for his callsign http://www.echolink.org/logins.jsp#user

Don't pay any attention to the weak bullshit he uses to mask his true location or his lies about being in Canada. He is a pathological liar.

The repeater is mostly populated by crickets, drunken hill 'tards and ancient Hi-Hi-OM appliance operators with no sense of humor. Only the drunks are fans of JMM. The rest silently wish he would go away.

See you there!

---
12/11





Comments:


Is the SPARC machine down or did most of the user base move over to P25?
Back to THE OFFICIAL 147.435 FLAMEBOOK!