23 hours ago





Comments:


Six mostly stupid messages in three days??

C'mon Admins, open up the throttle!

Thanks for reading.


---
Yesterday at 08:17am





Comments:


Ok BB you either need to drop the hammer on the people pissing you off or shut up and get out of the way. You and your people keep clogging up the Flamebook with your complaints. Time to be an Alpha dog or get back on your porch with the other puppies.
---
Yesterday at 12:45am





Comments:


Whomever keeps playing the Baofeng alarm on my repeater is in for a rude awakening. You are lucky you're a small signal coming from a small penis type person. We already have your location mapped out and if you decide to keep this up you have not seen what I can do. Remember, I am not a Beta male type like Roger Bly. You all have been warned.

-BB

---
05/23





Comments:


I just absolutely applaud all of you for keeping it
REAL. FUCKING 👍 great to know the 1st Amendment is
Still Alive somewhere. Listener of both 450 & 435
Because you have to in order to know what is happening
And all the details about the drama & characters involved. Not yet a Hammer but maybe i will have a chance to join some day soon. Keep up the good fight.
Dangerous Dave. P.S. F. U.
---
05/23





Comments:


Enjoying the sounds of the 'Tu-Tu Tommi" guy today......becoming bigger fans of him daily.
---
| | |
| --- | --- |
| The listeners have spoken... | |
05/23





Comments:


Great Job!
---
05/21





Comments:


Mic Drop:

EXCELLENT synopsis of the 435 situation. That should be republished far and wide, anywhere 435 is a topic of conversation. Heck, it should be played ON 435 as a bulletin of amateur radio interest - preferably when Roger Blight is near the radio. I'd really like to hear a substantive response from him to all the fine points you raise, but we know that Roger would never condescend to offer any substantive response. He was never truly accepted as a 435er, and his actions since getting a hold of the pair have been deliberately undertaken to deny use of the box to those who have rightly looked down on him.

Again, kudos to you.


---
05/21





Comments:


Reply to Mic Drop. The majority of the hams out here agree with your informative and well thought out post. Kudos to you for taking the time and effort to do that. I miss the the pre rri days. I have migrated like many others to 450 and SPARC for ham hobbyist satisfaction.
---
05/21





Comments:


Whats the distraction laser for SPARC? Are you covering up something?
---
05/21





Comments:


I. Sans-Magistrate

It's amazing how good the listening can be when the talentless trailer tweakers and the jigaboo junkie jammers aren't dead-keying out 10-30 minute swaths of time. Thank you to ZKZ and USO for a good show a few weeks ago...you even sent CMF scrambling off with his tail between his legs when you announced his remote input and PL. There's also nothing quite like watching a high speed pursuit with 435 on...especially when it's CMF doing the running.

Unfortunately Tommy broke up the show after a couple hours, offering no retort just dead-key jamming through his Blyphone. I can't really blame Tommy. I can't blame Tammy, Darin or Perry either. By deputizing underemployed sheep and giving them carte blanche and priority inputs means they can and will sit on the repeater all day in attempt to "police" activity. Roger is free to go about his life and these simple-minded boobs think they are cleaning up the frequency by superseding FCC laws because the repeater owner says they can. When actual FCC enforcement is handed down eventually, they will be the ones to fall. Roger knows this and could care less letting as some have put it, the inmates run the prison.

II. The Current State

It is becoming increasingly clear at an exponential rate that 435 is simply no more. Every day of listening confirms signs of dying by degrees. Failing to permanently leave his mark on 435 and transform it into something it never has been, Roger has instead succeeded in destroying what it once was. Roger's intention has always been to turn the machine into something it's not. Every attempt so far has failed, from piping in "talent" from Florida to making 435 some syndicated, whiz-bang linked, nationwide political discussion forum that he could somehow monetize (which of course is technically illegal in amateur radio.) I believe now that in his continued failure to transform the repeater, it has instilled animosity in him for the ENTIRE user base and evident in his failure to fix the languishing low output issues on the peak. Yes, Roger I believe even hates his little channel cops...but they have a use...for now.

By lording control inputs over those with barely the cognitive or physical ability to maintain their own affairs much less further responsibilities appointed to them virtually ensures mismanagement and double standards will ensue. Roger not only knows this to be true, he has perfected it with his 'enforcement team.' While the "Fantastic Four" think they are superheroes with superpowers, they are actually trashing the repeater worse than anyone in recent history. The reality is that they are doing more damage than ever possible before to the flow of entertainment, free speech, and plain old 435 RF competition. They are driving anyone with talent and an RF station away from the machine. They are bringing more and more discontent upon themselves rather than just rolling with the punches. There is absolutely no incentive left to build a station as it is more productive to beg Roger for an input. If one does build a competitive station, they receive legal threats from the repeater owner. Hours and hours of silence on nights and weekends are proof. During the day, the repeater has become an absolute ghost town.

In the wake of successfully applying his double standards, doling out control to the unfit, and unequal handling of certain stations lies a sea of broken friendships, disinterest, and disdain for users that have been a staple on 435 for decades. To illustrate his hatred and also his underhandedness, Roger admitted in late October 2018 that he is giving up stewardship and the pair to TASMA thus ending the 40+ year legacy of 435, and for the remaining 1-2 months he'd let "everything fly." He did this for the sole purpose of banning ZKZ and possibly several others if they came back on through various old school methods. There is a DVR to prove that that occurred on the late/early morning of 12/7/18 and 12/8/18 respectively where Roger, in a box-wine-induced stupor says he set up ZKZ and hopefully others that took the bait. Around that time, Roger's entire show revolved around him exclaiming how much he hates the Valley, how he's ending 435 once and for all and giving the pair back to TASMA. There are examples of his mantra "F**k the Valley" accessible on Broadcastify during this time period that are too numerous to count. If in doubt check Friday and Saturday streams from about 9PM on in October-December 2018.

Almost a year before that, while the hetrodynes clashed over discussion on whether the Henry Show should be banned or not, Roger gets on a priority input and says over the top of everyone "Oh you people have no idea the games I play with you." Different standards for each individual, unequal punishments, off-air antics essentially encouraged for some but not others, silencing dissenting opinions are all right out of his liberal/socialist playbook. The repeater has become a toy for Sigmund Fraud to practice his single semester of Abnormal Psychology that he had in junior college.

The name or Roger's game now is divide and conquer, and it's working. Roger's actions and have split up an unprecedented number of alliances and friendships on 435, divisions that I only hope can be repaired after his reign is over. BBQ's, Cuddeback, Hams for Tots and gatherings have all become things of the past. Rumor has it that when Roger is finally tired of owning the machine, it will go to those who "proved to him they could control it and the users." It's not at all about money. It's always been about his goal to permanently alter and transform the machine and impart his legacy or stink upon it. This is why he has turned down so many legitimate offers for the machine from those who would properly care for and steward for the repeater the way it has been run for decades. Once a large number of users join other groups like SPARC and 450, 435 will continue to endure hours and hours of silence and mediocre content, testament to Roger's ability to turn a pastime into a proceeding.

As an increasing number of users join other groups like SPARC and 450, 435 will continue to endure hours and hours of silence and mediocre content, both testament to Roger's ability to turn a pastime into a proceeding. Not for all of course, just for some despite equal actionable offenses.

One would also think that someone with Roger's 'education,' his 'class,' and 'professionalism' would be considerably more careful when suggesting activities on the air that implicitly lead to actions off the air. Suggesting that user's family members 'should' be called by the owner, licensee and trustee of the repeater [ergo the authority] means that implicitly that Roger green-lights this activity. Again, acceptable behavior for some users but reprehensible behavior for others. A recent example of Roger's complicit approval of these activities is evident when certain individuals can't utter a complete sentence before the repeater is shut off, but personal information including social security numbers are allowed to be given out at high power, sometimes for up to 30 mins at a time. Some of these transmissions were measured at a field strength exceeding at times an extraordinary 119-122 dBuV/m when calculated off measurements from a spectrum analyzer in the parking lot of Thomas Jefferson Elementary School at 10027 Rose St, Bellflower, CA 90706. These findings along with several time and date recordings will be handed over to the FCC field office in Cerritos if this type of behavior does not stop. And I mean now. One control op documented red-handed, 3 or 4 more to go. June gloom, indeed.

Roger as an astute salesman does his best though to manipulate as many stations as he can into believing he is being forced to take the actions he does.

"Hey, you know...it's outta my hands...Laura Smith is on my ass...you know..."

His spiel is akin to the car salesman telling you he has to talk to his manager. Most aren't buying it except his protected enforcement team that can still continue to do all the jamming/no ID'ing/music he says he's taking Federal heat for. Roger's games include but are not limited to fake FCC complaints, shutting the repeater off several times a day and repeatedly playing Newsline in an attempt to turn the user base against licenses stations that are undesirable or he simply 'doesn't like.' Free speech repeater indeed. The FCC's Cerritos field office will be glad to tell you how little they care about the daily antics occurring on 435 whilst speaking to an individual there about recent activities. They are, however very interested - very, very interested - to obtain the measurements taken and the locations documented. Operators are standing Bly...

The last act of a desperate man has become more apparent each time Roger rages on the repeater. Roger now wants to sue what sounds like 40% of the user base and even include "John Does" on the suit just to cover parties that later become named once he starts squeezing/threatening the base. If there was a conspiracy, it is on his end with the vicious acts of his primary control op giving out social security numbers, maiden names, birth dates, addresses, and basically all the information one would need effectively steal an identity and establish credit at a user's expense. That sounds like one hell of a liability indeed.

If and when the shit hits the antenna, rest assured Roger's minions, not Roger will be heavily reprimanded should the FCC ever step in an officiate. Operationally, Roger does hardly a thing wrong. That same statement cannot be said for his appointed control ops. Instead he exploits those who are dumb enough to do his dirty work for him both on and off the air. I think the FCC interview would go something like this:

"Well, you know...I appointed 5 or 6 control ops to help me step in and manage...more than any other 435 owner in history...and you know...they abused their control privileges...you know...I tried. I'm so frustrated! (insert fake grunt sound here, followed by canned laugh)"

To understand Roger's enforcement team one must understand their motivations. For some, there are direct monetary payments in addition to control inputs. Control inputs that have been used to exact 'revenge' as they put it on certain users and groups for squabbles long in the past. For others, the control input is payment enough to compensate for a general lack of station-building skills coupled with a severe sense of entitlement. There is nothing quite as disastrous as giving criminals a badge and keys to the city. Still for some others that sit hundreds of miles out of range, a control/IP input is their only means of making the machine as no other local stations would host them otherwise. Why in this particular case the IP inputs are priority over all RF is beyond comprehension for most.

For all these reasons these individuals remain subservient to Roger and foolishly violate the laws with his blessing. Time will tell, but one starts to wonder if there is another reason for such a blind (no pun intended) following. Is the end-game for Roger's minions/enforcers is the repeater itself? Why the voracious defense against free speech and certain users? Why all the legal threats, lawsuits and restraining order talk? Are trying to prove their mettle to Roger and show to him they can carry on his legacy? Will they all have a hand in ownership when he's gone, or most importantly will they be able to finish the job Roger has started? Let's spin that scenario for a moment...

III. Let's Speculate

While one may question whether the aforementioned group could even afford or posses the physical ability to maintain the repeater if they owned it, I believe the answer is 'just barely.' While that may not make them likely candidates based on what Roger has said in the past, if we expound on 'just barely' it makes perfect sense and cements Roger's legacy into 435 for the foreseeable future.

By just barely being able to afford and maintain it, that ensures they will never be able to afford moving it. Most from that group have limited skill sets, resources and would require assistance (money, vision - both literally and figuratively, manpower and technical ability) should a hardware or legal problem occur. One could surmise that more help would be available to them in Orange County or San Diego than say, in the Valley. Roger received many generous offers from fully competent parties for the machine, however the best ones came with the caveat that it would most likely be moved back to LA county. Roger's move, legacy, and [priority] access would be undone. Roger's ego can't allow this, even though he (and especially his wife) wants out badly. Remember, Roger wants to control the strings and bear none of the responsibility. This way, he could help out from time to time with monetary and equipment donations while keeping his hands in the pot, and clean at the same time...and Kelly happy. Furthermore, no self-respecting station would donate a penny to such a group if they became owners. People that have donated to this particular group have seen their money never materialize where it should, their debts never repaid, and placed bets with them that were welshed on. The mismanagement and inability to operate independently would further establish that it would remain in Orange County.

The eventual scenario should Roger's minions turn owners is that they would eventually cannibalize themselves due to temper, ego, financial mismanagement and general stupidity. Should an emotionally-charged falling out occur a unanimous logical decision would be impossible to arrive at for lording out priority access, maintenance, passing on or selling the machine to anyone else resulting in complete destruction and a legal quagmire that could only bring a smile to Roger's face. Roger's ultimate legacy will be to ensure the repeater falls into the least capable hands.
---
05/20





Comments:


SPARC points the distraction laser.

Turd Sandwich always reacts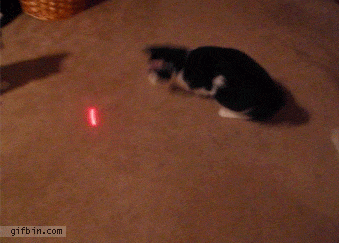 ---
05/20
Comments: ---
05/20
Comments:
---
05/20





Comments:


I hide behind Flamebook, too afraid to use my real name.

Endlessly typing but in REAL LIFE _nothing_ has changed.

Monotonic, mechanical and boring messages I post.

BB lives his life openly while I posture and whine in secret using a screen name.

I am not a leader of men but merely a self serving gadfly

Who Am I??

Coward Sandwich, a legend in my own mind.




---
05/20





Comments:


For a 13 year old in his moms basement I sure do draw alot of attention from the SPARCLETTES.
---
05/20





Comments:


I am dismayed. Very disapointed

KA6JMM swore to fight the good fight and never turn off the repeater in the face of antagernists.

He seems to have turned tail and run away now. That recording with BB's voice came up this morning and the repeater was turned off in seconds.

It was better out here when Rick was gone for a month. Things were more pieceful. No squeakys or endless kerchunking. Its only when Rick is here that we have all these trubbles.

i guess that is why N6FTW left.
---
05/20





Comments:


Let me make this perfectly clear AGAIN!!! I am NOT a 435 cheerleader. Fuck, I don't even have a Ham license and I wish 435 was more like SPARC's awesomeness. If SPARC wishes to dismantle the 435 repeater then by all means do it. I will help cut the coax and topple the repeater rack. We stand for free speech without FCC judgement. I want to play bully with someone else but am limited to anonymously posting on Flamebook.

Thanks for reading
---
05/19





Comments:


BBs salary is posted online. MUFG Union Bank Security Engineer Vice President. I laughed when I saw it. Its more like a title with a low six figure income. Big deal BB. Self employed people easily eclipse your salary, benefits, and perks. Lets ease up on the bragging SPARC. Yes BB is successful at his vocation but he is not Bill Gates by any means. Not a hateful or malicious posting but a fact to keep SPARC in their lane.
---
05/19





Comments:


BB and SPARC ain't my boss so suck it!
---
05/19





Comments:


When I first met Tammy I asked her if I could touch her hair and she said yes. So I ran my finger across her top lip and that's why she bit my hand.