THE OFFICIAL 147.450 FLAMEBOOK!
16,131 Entries
10 hours ago





Comments:


<3
Roger

---
Yesterday at 10:17am





Comments:


As others have mentioned 435 is basically dead, no fun, no talent. The major talent and users went to the UHF 435 called SPARC. Even USO (even though SPARC's user base hates him) makes almost a nightly appearance putting on a really good show.

My suggestion is for all Squeakies to interject and put their humor and talents on 446.640 SPARC. Last night I turned on 435 and heard 1 squeakie talking to himself- nobody else around, even Tommy was not there jamming him or issuing threats. That is really pathetic.

For those that are more serious SPARC has tech chat and other interesting topics, even MFW Bret is on SPARC with "Niggas in my Butthole" background music. USO puts on a really good show with the SPARC members he has pissed off telling him "You are not welcomed here." This starts a great show that 435 lacks these days.

Bregel is there almost everynight and he was talking to USA just the other day.

435 UHF = SPARC = 446.640 - 77 pl

FYI: The TRW swapmeet has cheap P25 radios for $75 or less if you want to get into their p25 net.

As an added bonus BB might be a Hitleresque-Fascist type but at least is not a flaming liberal like Bly.

---
Yesterday at 08:48am





Comments:


#baldar is telling tall tales from his adventures in trailer trash security:

https://garchives1.broadcastify.com/14747/20190919/201909190834-46294-14747.mp3

If this story is to believed - and, you've got to admit, it's a tough suspension of disbelief - then not only is he admitting that he assaulted someone, but that, like a COMPLETE pussy, he did it from behind, since the only direction he could have come from if the guy shoved him out of the doorway on his way out is from BEHIND.

If any sort of encounter between him and an alleged trespasser took place, what's more than likely is that he walked in and the guy was so freaked out by his resemblance to the Crypt Keeper that he fainted.
---
| | |
| --- | --- |
| BREAKING NEWS ABOUT BOB ARKOW | |
Yesterday at 06:59am





Comments:


Bob arkow hmc is moving to fort collins colo
Thank god.
He says he doesnt have a job there..
He says theres amazing scenery there

https://pluralist.com/free-nipple-fort-collins-topless-ban/44486/?fbclid=IwAR1_hRv5J7enJfiEf-hbEJFJegbK0wBHJZKVM-o5WChzS04XcRVSJQGvd4c
---
09/18





Comments:


Does nigger SYW just sit out there all day waiting for Officer Stephen Hoffman to speak? It really seems like the only time you hear the subhuman baboon is when ZKZ is out there.

And why is "black cock" constantly on Perry's mind AND lips?
---
09/18





Comments:




Buzz is anxious to such your penis. That is why he is known as the Gobble Cock
---
09/18





Comments:


Zkz is still ban!!!
---
09/18





Comments:


Here's another one OF...
https://www.foxnews.com/politics/pennsylvania-senator-michael-folmer-child-pornography
---
09/18





Comments:


Always consider SPARC to be the Third Reich of Repeaters and anyone outside their inner circle is considered to be Jewish.
---
09/17





Comments:


Congratulations to ZKZ for having his ban removed by that liberal Bly.

ZKZ isn't the one jamming and he's calmed down a lot lately... I hope Steve is doing better.

-69

PS: Jimmy is a cunt.


---
09/17





Comments:


Looks like Tommy is aging as expected. Maybe some skin lotion would help.. His favorite holiday is soon approaching, Halloween, that mobile home park is in for a true fright this year!!
---
09/17





Comments:


Does anyone know what kind of drugs Tommy is addicted to?
---
09/17





Comments:



Michael McGougan KE6OG ke6og@gmx.com ......

.....is the Original 435 Vaping Chicken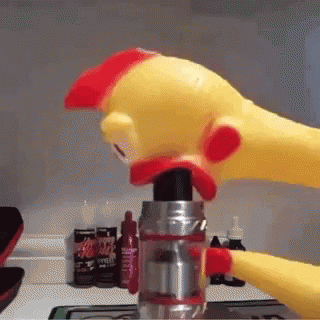 ---
09/17





Comments:


Fellow Squeakies!

Don't believe for a minute the SPARC repeater is a more welcoming place for squeakies! That last message from "SPARC Member" is a trap set by Bly.

He knows that BB and crew will track us down like they did with the Driver. That's how The Bly-man plans to get rid of us.

Keep squeakin' on 435 where nobody will bother to catch us.

Squeaky Pho'79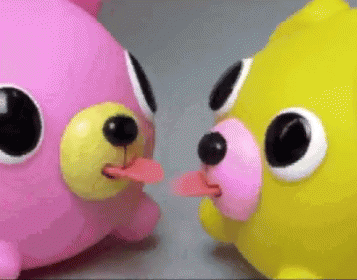 ---
09/17





Comments:


Yesterday the rptr was unusable because of bugeye. Today its unusable because of pink eye.
Hey jimmy. Fuck you old man
Jimmy the drunk talking about people who cant deal with reality
Spending 132,000 on an electric clown car..
On the radio all day
The worst part is..karen has a dry pussy

---
09/17





Comments:


Break for Tommy, aka #baldar, aka the Crypt Keeper...


---
09/17





Comments:


Squeaky #3 please send me an email!

bukakke@gmx.com

Thank you - nice chatting with you and USO tonight after that conehead Tommy went to bed.

-Squeaky 69
---
09/15





Comments:


Come one, come all (except those cunts Hoffman, Terri, or that Conehead Tommy) to the new 435 repeater on UHF!

446.640 (-), PL 77

Please introduce yourself and say hello!

Squeakies, The "Go Fuck Yourself" Guy, The "Bow Legged" Guy, and the "Buzz Is a Gobblecock/Fatfuck" Guy are all welcome, too.

We sincerely apologize to USO for how he was treated by a few of our repeater users tonight. He is welcome on the SPARC repeater any time!
---
09/14





Comments:


What up squeaky's? Just wondering.
---
09/14





Comments:


Some fucker stole my Obama phone during a drug deal gone bad. YDO was going to take the dealers drugs without paying but that motherfucker got the jump on us. He took YDO for $8.32 and snatched my phone out of my hand. He said it was insurance so we wouldn't go to the cops. Now we have no weed and my phone is gone. My dick pics will probably be posted online. Please send us some quick money. We are broke, hungry, and sober. It really sucks so help out two unfortunate brothers with some cash.
Back to THE OFFICIAL 147.450 FLAMEBOOK!