Yesterday at 06:37pm





Comments:


Good day of quality programming on 435 today!
---
Yesterday at 07:38am





Comments:


-
My apologies to my fans for my absence from the W6CDR repeater on Elsinore Peak, 144.895

I have been spending all of my time with my Alabama Lover, "Crackers In Your Ass". He is so busy humping me that he has no time to post on Flamebook. He lives here in Wildomar at 34450 Boo Boo Lane....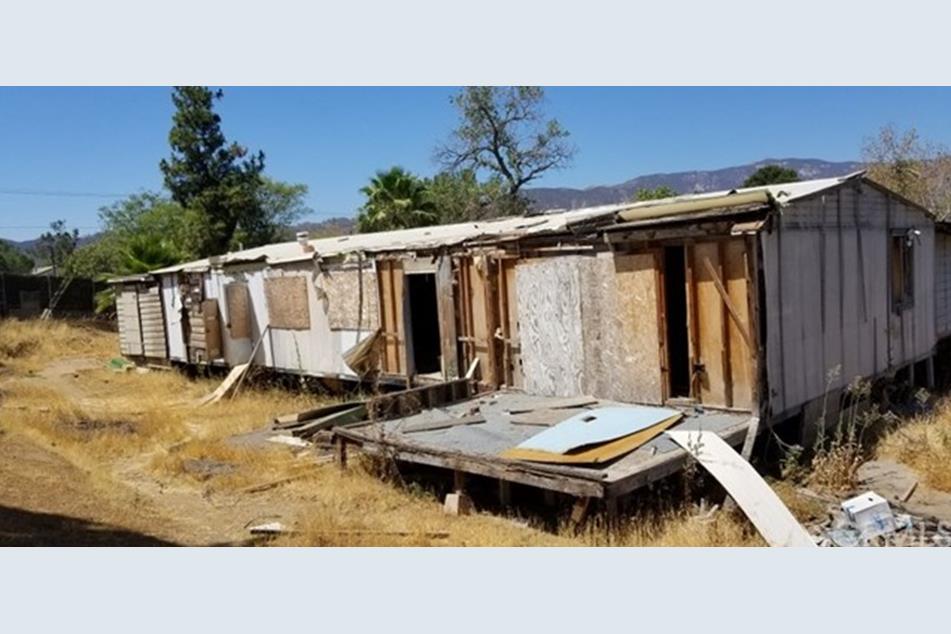 ....practically across the street from my dumpy place on Walnut Street.




Hey BB (KG6YGC)!! This is my crappy old Jeep Cherokee that you may have noticed driving by your houses so often. Wave at me next time I go by! As much as I complain about other hams, I am an obsessed, mean-spirited stalker.




I can easily waddle over to Boo Boo Lane in 5 minutes for some Crackers in my ass. Wink-Wink.

All Crackers' place needs is some crappy antennas and a shitty, corroded antenna tower leaning against the house for me to call it home. What a great looking neighborhood I reside in!!

Love
SnitchBoy



---
04/23





Comments:


Steve ZKZ:
I want to give you the best rim-job of your life. Your voice is so much sexier than my husband's.
---
| | |
| --- | --- |
| Richard Francis "Buzz" Clark | |
04/23





Comments:




=D
---
| | |
| --- | --- |
| Richard Francis "Buzz" Clark | |
04/23





Comments:


N6ZKZ,

I am very sorry for my unidentified transmissions mocking the death of your mother. It was a disgusting thing to do, but then I've traditionally been a disgusting person.

I only did it because I've struggled for so long with romantic feelings for you. I've tried to embrace heterosexuality, but it just isn't in the cards for me.

I know that such a masculine and decidedly straight man such as yourself could never love a sissy such as myself, no matter what lengths I went to in order to be female for you. Of course, I could never in my wildest dreams become, "feminine" even if I tried, but still... I'd like to think it's the thought that counts, but...

I just hope one day I can find someone to love me. At this point, I may even settle for a transgender "man".

73 & 69,

Your N6UZS.
---
04/23
Comments:
---
04/23





Comments:


Post the location from hamsters ip address. It would be funny if its 435 roger.
---
04/22





Comments:


I have performed an exhaustive examination of the myriad of posts authored by the person posing as "Ham Sandwich" (HS) and have tentatively diagnosed extreme character neurosis.

Characteristics of this neurotic character syndrome include personality immaturity, self-victimization, and self-centeredness. This syndrome affects not only the emotional but also the moral and spiritual dimensions of the psyche and if indulged leads to generalized personality deterioration. Notably the constant expression of desire for physical combat with one individual identified as a nemesis (Bourbon Odenthal or "BB").

HS is most likely suffering from an imbalance in parent-child interaction, notably forms of over-influence of the opposite-sex parent in combination with a deficient relationship with the same-sex parent. Clinically gathered evidence would point to the HS's psychological life history, his childhood and adolescent experiences, and his family and peer relationships.

Individuals such as HS frequently cannot acknowledge to themselves, let alone to others, their homoerotic feelings, attractions and fantasies. Their homosexuality is so unacceptable that it must be kept out of conscious awareness and cannot be integrated into their public persona. Consequently, these feelings must be dissociated from the self and hidden from others, often masked by expressed desires to inflict physical harm on the person they secretly imagine homo-erotic encounters with. (BB)

HS feels that expressing accounts of extreme masculinity and the coupled testosterone levels will help to hide his attraction to another male such as BB. However, over twenty-five recent studies have produced no correlation of testosterone levels with sexual orientation. (W. Byne and B. Parsons)

Notably, HS is likely to secretly identify intensely with his "nemesis" (BB)and desire to be and act as if he were BB's alter ego. While HS may secretly recognize his homosexual feelings, he likely still rejects the feelings and, despite the low odds of success, may even seek to change his sexual orientation (Shidlo et al., 2001)

What psychological mechanisms facilitate separating HS's sexual identity from the rest of his persona? Sullivan's (1956) concept of dissociation may be illuminating, particularly its most common aspect: selective inattention. A ubiquitous, nonpathological process, selective inattention makes life more manageable, like tuning out the background noise on a busy street. However, through dissociation of anxiety-provoking knowledge about the self, a whole double life can be lived and yet, in some ways, not be known. Clinical presentations of closeted gay people may lie somewhere in severity between selective inattention, most commonly seen in the case of homosexually self-aware patients thinking about "the possibility" that they might be gay--to more severe dissociation--in which any hint of same-sex feelings resides totally out of conscious awareness. More severe forms of dissociation are commonly observed in married men who are homosexually self-aware but cannot permit the thought of themselves as gay (Roughton, 2002).

It can be painful for HS to keep significant aspects of the self hidden or to vigilantly separate aspects of the self from each other. Constant hiding creates difficulties in accurately assessing other people's (BB) perceptions of oneself, as well as recognizing one's own strengths. Dissociation's impact on self-esteem can also make it difficult to feel one's actual accomplishments as reflections of one's own abilities. Transparency, invisibility, losing one's voice, and being stuck behind walls or other barriers are some of the terms used to describe the subjective experience of dissociative detachment (Drescher, 1998)

I would highly recommend that the subject, HS, should at least acknowledge some aspect of his homosexuality to himself, if not to his family and friends. While homosexually self-aware people might consider accepting and integrating these feelings into their public persona, acceptance is not a pre-determined outcome and can lead to frustration when they cannot gain acceptance or affection from the person they are most attracted to. (BB)

Gerald Aardweg PhD

Additional references
____________________________

Camille Paglia, Vamps and Tramps
(New York: Vintage Books, 1994), emphasis added.

W. Byne and B. Parsons, "Human Sexual Orientation,"
Archives of General Psychiatry

L.J. Gooren and W. Byne, "Sexual Orientation in Men and Women," in Hormones, Brain and Behavior

Byne, "Science and Belief"

Gooren and Byne, "Sexual Orientation in Men and Women"

Adolescent Sexuality
Trisha Tulloch, Miriam Kaufman
---
04/22





Comments:


Damn! I am posting so much crap on Flamebook I can't keep my multiple personalities straight! Now they are fighting with each other.... all posted from the same IP address in one big trainwreck




Ham Sandwich
Lenny
???
Full Of Shit
Not A Fan
Crackers In Your Ass
GOOD SHOW POSSIBILITY
lets do it
435 fun
good show
Some Ham
Intel435
The UNKNOWN JAMMER
Oh oh!
435 group
awe p25
435 fun
435 infoman
good show 435

This post was authored under my name with my consent.

Ham Sandwich
---
04/22





Comments:


Gone Fishin'
---
04/22





Comments:


Hi lenny!!
Well I heard Henry back on the repeater again today . Now he is claiming that the repeater has a new call sign and frequency.
Henry needs to stop.
---
04/21





Comments:


Break for sexy jack hill ❤️❤️❤️❤️❤️
---
04/21





Comments:


Will you two duzche nozzles, Lenny and Hamster please stop wif all of the retarded posts? You are nott funny at all.

We only want to see pictures of Tammy and read about Sexy Jack Hill.

God Blessed You Henry Stange. We know you are in Ham Heaven.
---
04/21





Comments:


Lenny, your posts reiterates the fact you are an asswipe. I found the multiple posts to be beneath the values and standards 435 claims to maintain.

Try some self help videos, books, or seminars to improve your self esteem. You will NOT be allowed to participate in the next SPARC JAMboree.
---
04/21





Comments:


The REAL HAMSTER SANDWICH knows what a AWESOME CUCK I am. It's a sick joke with me and Hamster. No harm no fowl no fish food.
---
04/21





Comments:


The REAL HAM SANDWICH knows what a SICK BASTARD I am. It's an inside joke with me and Hamster. No harm no foul no rat poop.
---
04/21





Comments:


I want to get fucked proper but Tommy can't see where to put it. And he always smells like feces from never wiping all the way clean. My life in this single wide trailer sucks.
---
04/21





Comments:



The "Ham Sandwich" posting prior to this message is a fake! I am the only one with the strength and the courage to confront BB in person. Fake Lenny, shut the fuck up you coward! No one is fooled by you pretending to be my ally.

Ham Sandwich

---
04/21





Comments:


I will sit back and read posts authored under my name without consent. This could be entertaining to say the least. Good luck BeeBs. If you post under my name as well as you write bank software code this will end in a fantastic trainwreck.
---
04/21





Comments:


Happy birthday Henry Stange! We miss you buddy. You were a funny guy. You did your best to keep smiling despite the difficult times you were encountering. The radio just isn't the same without you.