THE OFFICIAL 147.450 FLAMEBOOK!
Rest In Peace
HENRY ALLEN STANGE
WA6RXZ
14,688 Entries
15 hours ago
Comments:
NEW TAMMI PRAGER PICTURE DROP!

https://imgur.com/a/n2Gyexi




https://imgur.com/a/n2Gyexi

73s de KD6CQS
---
19 hours ago





Comments:


SPARC be very careful you keep playing with fire and your going to get burned severely
---
Yesterday at 01:10am





Comments:


Rest assured 435 crew. Your diligent efforts are correct and appreciated. SPARC activities have and will be monitored. Lenny has been documenting everything we have uncovered for the last 14 months. SPARC can NOT be trusted by word or action. SPARC leadership in my opinion are weasels so we have been employing measures to protect and defend all non SPARC ham radio enthusiasts. Any information you uncover please feel free to share. One of the SPARC elite is hiding a very dirty little secret. If SPARC wishes to continue with their failed plan of ham radio alienation then the secret will be made public. FYI I am quite real and Roger can verify every detail about me if necessary. SPARC only wishes I am not who I say I am because I am a direct threat to their reign of arrogance and bullying. Keep up your good efforts and thank you.
---
Yesterday at 12:01am





Comments:


Well well well I got good info for the 435 crew this last weekend so I am passing it on. My suggestion is for other concerned 435ers to verify and to add additional info if possible.
Mr upland call sign is KLE not sure the rest those are his last 3 letters he also talks on SPARC. Tommy P is being watched from a shopping center across from the Bellflower mobile home park. It was reported they can see his antenna from this position and are gathering evidence to blame him for high power jamming and broadcasting into Sparc. They also had a female in a regular car- no ham antennas drive through the park to try to get pictures of them to post online. Most likely to use to make fun of them in some way or another. I was told they are using a Nikon camera with a telescopic professional zoom lens to watch them. It figures they want to hassle Tommy instead of facing someone like Ham Sandwich. For USO they have been in contact with the FCC including a lawyer to see if they can get USO a fine or license revoked. They claim he is under some type of review from the information they sent to the FCC. Also Sparcs claim here that BB is willing to allow Greg to address issues on their repeater is a setup. They are trying to bait him to get angry and say something that can be reported as a physical threat. It is all a setup for him and being recorded. Someone from sparc has even bitched to the ARRL to have the bong hit net shutdown even though some sparc members have checkin numbers. They think shutting it down will punish 435 in some way. They think Ham Sandwich is fake, others said its someone connected with Allan Sanchez. BB told members that he knows who it is and he is a "pussy." Interesting how they claim he is a "pussy" or a fake but post in here how they are going to protect themselves. Some type of plan to setup Richard Clark. I could not get the exact details, maybe someone can. It was reported they even hired private investigators to follow around people to try to document some type of activity they can use against them. BB has some type of file on most of the 435 crew as future leverage, this is stuff like financial records, police reports, court documents everything. Sounds like he is paranoid and the sparc claims about not worrying about 435 is bullshit. They are even using voice software to try to lower the voices recorded to identify squeakies. They are using some type of RF fingerprinting to document and ID radios being used. Who pays for a PI to snoop around unless they are worried or paranoid. Roger Bly is talked about behind his back in an extreme 2-faced way and to his face is totally different. At least 435 crew tells him to his face like it is and doesn't play these games. Some of the postings in here are actually from BB written to sound like it is someone else. It sure sounds like they are worried about something doesn't it? This is most of what I remember, the 435 dark forces need to check into this info to verify. I thought things are not supposed to be taken off the repeater. It sure sounds like someone needs to be caught red handed stalking the 435 user base and get their asses kicked. This sure is being taken off the repeater if you ask me and sparc sounds like cowards and snitches doing all these things in the background while trying to come across as victims and model hams. We thought JMM types were snitches some of these guys make JMM look like a boy scout. Big cowards do it this way instead of settling in the ring.

---
| | |
| --- | --- |
| It has to be I know Im right! | |
11/14





Comments:


I'll bet YDO $400 Ham Sandwich is Miss Ricky
---
11/14





Comments:


Ham Sandwich is Roger Bly. Give me that $100 SPARC.
---
11/14





Comments:


Sparc grow up! LOL! They're just big babies!
---
11/13





Comments:


Hello Boys of 435!

Notice my complete absence for weeks and weeks from the W6CDW repeater on Elsinore Peak?

After my botched gender reassignment surgery I tried out my first tampon and was diagnosed with Toxic Shock Syndrome.

The ambulance ran me to four different medical centers

Inland Valley Medical Center
36485 Inland Valley Drive
Wildomar, CA 92595
(951) 677-1111

Temecula Valley Hospital
31700 Temecula Pkwy
Temecula, CA 92592
(951) 331-2200

Rancho Springs Medical Center
25500 Medical Center Dr.
Murrieta, CA 92562
(951) 696-6000

Loma Linda University Medical Center-Murrieta
28062 Baxter Rd.
Murrieta, CA 92563
(951) 290-4000

They all rejected me for previous non-payment of my bills for treatment of gout, bursitis, diabetes and my eating disorders.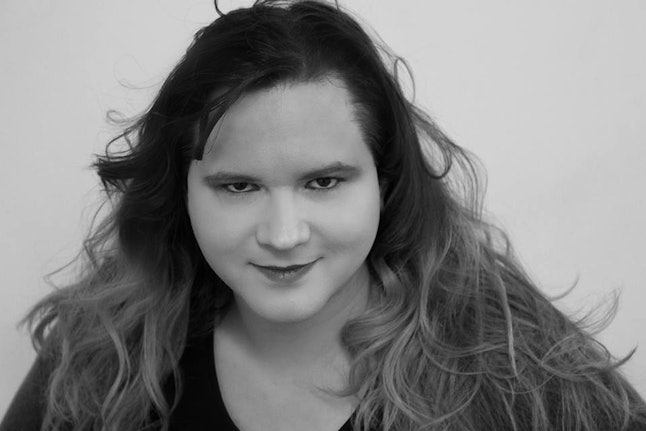 What's a girl like me going to do? Stay with Buzz?

Miss Ricky
KA6JMM
---
11/13





Comments:


Hey Lisperer....

Squeeze Spam Hamwich's penile implant lately?






It squeaks like a doggy toy!


Ask Buzz....
---
11/13





Comments:


So much disrespect. Why can't we all just get along. Some people just need to grow up and be a real man.
---
11/13





Comments:


BB and PHX won't get in the ring they don't have any balls,well they do but it's the plastic type they shove in their assholes when their having sex with each other
---
11/13





Comments:


I do appreciate the fact that SPARC acknowledges my service to this great country. Your thank you is not necessary. Perhaps donating a few bucks to an accredited injured or fallen vets charity in SPARCs name would be a better option. Thanks for reading my posts.
---
11/13





Comments:


Get in the ring PHX. I will be your anger management. Push your temper tantrum on me. I fear no SPARC. Accept my offer John Boy PHX and get in the ring. A temper is a liability and not an asset.
---
11/12





Comments:


SPARC wishes the lower educated types a good Veterans Day minus the fact that people like Ham Sandwich are serial killers, unemployable, too stupid to get into college, and general misfits in life. As a matter of fact Roger Bly agrees with us as he has stated a few times on your repeater "USMC types = bad news." SPARC would like to take the time to specifically address the following:

1. Happy Veterans day to killer, sociopathic types like Ham Sandwich which cannot debate intellectually and resorts to always making threats to BB (Now to Johnny PHX)
2. Happy Veterans day + Halloween to private Heath Collins USMC United States Moronic Children.
3. Happy Veterans day to no-load drug addicts like Ke6OG "in the rear with the gear" and we like to say that we also feel sorry for his Filipina wife that has to be the man of the family. Seems he isn't too far off from Tweaker Tommy. Also why is Tweaker Tommy talking on SPARC? We don't want to listen to you even if it is a 5-second rebroadcast.

The rest of you losers couldn't get the deals KE6OG and Ham Sandwich got, "Join the military of go to jail." So no Veterans day message from SPARC to any of you.

PS: Whomever is the 435 retard making threats to post info on Johnny best be warned that he is not BB. BB just laughs and realizes he is dealing with an inferior subspecies so the insults and attacks don't bother him. SPARC even gives the floor to Fat-tards like Greg Cook USO, when he thinks he is going to lock something down.

Now PHX isn't as easy-going as BB and has a temper if pushed. Take this as an early warning.


---
11/12





Comments:


Happy Veterans Day to all that served. No, not you Private Halloween. Put your costume away.
---
11/11





Comments:


Nice to hear MFW, USA, USO, AKA tearing it up on 450 tonight. You guys have my ass rolling! God I miss hearing the old crew. Let the tweaker duo and faggot Bly occupy the other one. Fuck em!
---
| | |
| --- | --- |
| How to get to Sesame Street | |
11/11





Comments:


You know the sparc repeater reminds me of Sesame Street it's run by a bunch of children and they even have a character with the initials BB which stands for Bird Brains
---
11/11





Comments:


The sparc repeater is headed to the scrap yard.
---
11/11





Comments:


sparc thinks by acting silly and being funny someone will atleast acknowledge them for their stupidity which does go unnoticed for the most part.Most of the former sparcs that have migrated to other repeaters knew the few left that flock their are incapable of graduating from the 3rd grade.They hide behind bb who at best couldn't even maintain a repeater using legos,bb knows with the few dedicated sparcs left trying to make an impression is more like a pimple on a fatass that continues to go unnoticed no matter how many times you scratch it.
---
11/11





Comments:


SPARCs illustrious co founder BB will not jeopardize his two plus decades of IT work, career, and home life to one up 435. His better half will not tolerate such neanderthal actions. Let us not forget BB is in his mid forties and is not the best physical specimen for a middle aged man. BB has managed to be the brains of the outfit known as SPARC. He has convinced others to do his bidding allowing him to keep his hands clean of any wrong doing. His income is marginal at best for a man holding a vice president title. This is verified by his very humble abode he has lived in for several years. The sum of this information equation is that BB is not the mighty mogul of ham radio SPARC claims him to be. BB and SPARC are no threat to anyone. This is all factual and not a baseless attack on SPARC leadership. I could post volumes of details on BB to discredit his alleged SPARC greatness but why. He does a very good job of that by himself. I am hoping the SPARC rebuttle will have some intel on my personal being. Perhaps PHX will be next. I have not decided yet.
Back to THE OFFICIAL 147.450 FLAMEBOOK!