THE OFFICIAL 147.450 FLAMEBOOK!
15,669 Entries
05/19





Comments:


Fuck you BB and SPARC
---
05/18





Comments:


You know when all the talent and intelligence has left 435 when the squeakies can have a legitimate, competent, technically oriented QSO about ERIP and real RF station building. Something I haven't heard on 435 in a long while besides Darin Jones talking about the beam he's been putting up for the last 2 years.
---
05/18





Comments:


Let me make this perfectly clear AGAIN!!! I am NOT a 435 cheerleader. If SPARC wishes to dismantle the 435 repeater then by all means do it. We stand for free speech without judgement. Go play bully with someone else.
---
05/18





Comments:


You pieces of shit don't tell us what to do. In addition to your leaderless repeater you will listen to BB and stand down. You rejects of society might be as successful as BB, maybe be able to have a successful unified repeater group, be able to attract talent and successful people. You got shit, you got Beta Cuck Roger Bly, drug addicted OG, Tweaker Tommy and other trash like Butt boys Lenny and Turd sandwich. You got shit, you should be wel;coming our input and BB's superior guidance to Make 435 Gtreat Again.

Fuck all of you. I am sitting here in San Dimas, eating and drinking beer while you cock suckers argue with each other. You cannot even get a Jam boree going. 435 is basically a neutered piece of shit repeater. Move over queers we are the new bad boys on the block. As for Greg cook you need taught a lesson and its coming your way. If I was you I would learn to be humble and stand down. Lick my balls you mother fuckers.
---
05/18





Comments:


SPARC is responsible for alot of hate out here. SPARC is being gamed by these guys and they can't see that. SPARC reads a statement out here and responds without longview impact. SPARC wonders why they have so many repeater squeakies and jammers. Your not at work BB. Quit trying to be everyones boss.
---
05/17





Comments:


I love JAM borees!!! Glad sparc is sponsoring another one this weekend on their repeater. Keep chasing your tails sparclowns.
---
05/16





Comments:


You "435 Info" and "Lenny" fucktards are either so damned clueless or it is JMM dictating his conspiracy fantasies to one of his retarded hillbilly followers. You know, the alcohol and drug addled simpletons who fawn at JMM's every sophomoric utterance.

Keep dancing. I love the belly laughs.

Thanks for reading.


---
05/16





Comments:


FUCK YOU TIM SLEVIN! We caught you redhanded fuckface. Wait and see what we have for you in the near future. All intel is welcome and appreciated.
---
05/16





Comments:


Here is the latest SPARC intel

1. Do not give any information to Richard Clark, he is actively spying on 435 for SPARC. He has already outed a few squeakie voices and others to Sparc so they can submit complaints to the FCC. He is a piece of shit.
2. Sparc is behind the JMM repeater fiasco for whatever conflict JMM and BB have. Notice the JMM postings in here by Sparc and BB. They then decided to post the same crap and writing style towards Ham Sandwich and Lenny. Sparc wanted the 435 user base to take the blame for whatever they are doing to the JMM repeater system. This is why all the postings in here to frame someone from 435 with the hefty fine. Most likely it is BB doing it.. Best to stay out of it as JMM is not liked in the 435 user base anyway. Let the asses of sparc get the FCC fine.
3. HS and Lenny Sparc claims are someones kids and frauds. So both of you beware as they are going to step up the attacks to get you to do something.
4. USO has really pissed them off to the point BB has been looking for someone outside the group to take care of him. Their conversation even brought up Henry S and shallow graves. I am not sure whom they are going to task with this. However, they already know where G. Cook goes and location. They will jump him and beat him up, at the very least will be some type of radio equipment damage. He did something yesterday (Tuesday) that got them really pissed off. Not sure exactly what the event was other than him saying something they did not like on their repeater. While he was talking they were doing signal checks in the background for his location. They are tasking the beat down to someone that cannot be identified as belonging to sparc. Most likely none of them are physically unable to beat down anyone anyway. My suggestion to G. Cook is keep it up, don't let them intimidate you. However, watch what you are doing and don't give them a chance to get you.
5. Their antenna build contest is this weekend, they expect someone from 435 to disrupt it. Maybe a Squeakie Jam-boree is in store for them. Good luck in the contest!

---
05/16





Comments:


As I listen in disbelief I can't help but laugh at the irony of what I'm hearing. The repeater is turned off and inaccessible for the entire RF user base while the telemarketer [business] calls that come in through the controller/reverse autopatch are allowed to broadcast unchecked.

Great Job Roger.
---
05/15





Comments:


Mangoes 🥭 Hahahaha
---
05/15





Comments:


This me eating tacos bell and Mountain Dew!!! See I M a fat fat man!!!!
---
| | |
| --- | --- |
| Richard Francis "Buzz" Clark | |
05/15





Comments:


HAHAHAHA PHONEY BUZZES SCREWED UP THE LINK TO MY VERIFIED SIGNATURE!

OVUH!


---
05/15





Comments:


Definitely little HS although it is interesting how 435 still attracts young and troublesome n'er-do-wells. Besides, the Buzz is an old fart now and no such HD video existed in the 80's when Buzz was as young and stupid as HS currently is.
---
05/15





Comments:


Are you sure that is Ham Sandwich eating that chocolate cake? It looks like a younger and thinner Buzz to me.
---
05/14





Comments:


-anonymous source- emailed me a short video of HS's 12th birthday celebration but his Mom was not in view.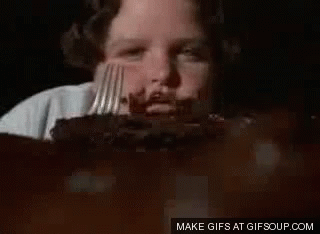 ---
| | |
| --- | --- |
| Richard Francis "Buzz" Clark | |
05/14





Comments:


I am not FAT!! I should be called prosperous or well-to-do.

This video is me getting ready to audition for a role in a TV commercial




---
05/14





Comments:


Is Ham Sandwiches mom a cougar? I called that number and she sounded HOTTT!!!
---
| | |
| --- | --- |
| Richard Francis "Buzz" Clark | |
05/14





Comments:


STOP CALLING ME FAT ON THE FLAMEBOOK, OVUH!


---
05/14





Comments:


Maybe some of the amateur radio community can help me to understand little Ham Sandwich's obsession with older men talking on the radio? Maybe because he keeps failing the ham radio exams? He has frequent fits of rage and always retreats to his room to "play" with his imaginary online friend Lenny.

Are there any counseling groups for little boys obsessed with two way radio activities? His Dad and I want to help him but he has become moody and has a tendency to act more aggressively.

I'm sorry our little boy is causing you trouble but maybe we can find some experienced help for him in your hobby community. Thanks for all of your messages of support.

714-545-0699



Back to THE OFFICIAL 147.450 FLAMEBOOK!