01/18





Comments:


Hey moron KA6JMM,

I am closer to Wildomar than you think.

See you around when you come back to town.

love,

Greg "I am locking it down" Cook
---
01/18





Comments:


This is buzz going off on a 435er!!!!!

---
01/18





Comments:


I would consider debating BB or PHX on a neutral platform or maybe live and in person at Cuddeback. After the debate BB and PHX will both take my challenge to get in the ring in front of all Cuddeback attendees. What a glorious event that would be. Emergency medical services and liability waivers would be required but those are just formalities. Lets get public opinion on this suggestion. I know my youth and large physical presence are an advantage so I will take both BB and PHX on at the same time. Full MMA rules are a must. CuddeSLAM 2019 sounds like a good idea to me. Let me know. I am curious if there is any interest in this.
---
01/17





Comments:


You pieces of shit got JMM working for you now don't ya. BB doesn't like being challenged if it is fat fuck Greg Kook, retard JMM or queers like Lenny/Ham Sandwich. What make you fucking losers get JMM to do the dirty work spying on BB. He knows it is 435 putting JMM up to drive around his house looking for a signal. You low-lifes need to know your places in the world, which is a lump of shit.
You don't make threats towards us Lenny the queer, you are not dealing with a beta male type like 435 owner Roger Bly. You are dealing with a successful, educated, talented Alpha male like BB. You stupid fucks don't get it do ya? You don't think we got surprises for Cuddyback for all of you turds? We have had a whole year to plan what we are going to do. You can save yourself the humiliation by staying far away from us, so we don't hear or even see your camp or just don't go and let real men run the show. You people keep forgetting where you are to dictate anything. As for BB posting things about JMM it is none of your business mother fuckers. Maybe you can learn from JMM what not to do and who not to try to challenge in our group. You assholes posted shit to our website with Viagra crap, we can post here on flame book and you are going to like it. Look at what we have done to JMM and learn from it , especially the two queers Lenny and turd sandwich, or fat fuck USO. Read and Heed dick licks. Word to the wise DON'T PISS OFF THE BB!

---
01/17





Comments:


I request that Roger Bly grant two unjammable VOIP inputs for a 435 show. On input 1 will be JMM, number 2 will be BB of SPARC and maybe even a #3 for Ham Sandwich. Since SPARC keeps using FLAMEBOOK as a place to bitch about JMM and what he was supposed to have done to BB. Let us hear on air exactly what really happened.

For some reason SPARC thinks JMM is part of the 435 user base and that we actually give a shit what he did to SPARC twinks. We don't but we would like to listen to this type of show. We don't care if SPARC's BB jams JMM repeater 24/7. Not our concern and a majority of the 435 user base cannot get in or even hear the output of that JMM repeater.

Since BB keeps posting on 435, then denies it is him lets make this a fun debate.
I will even donate to the YDO/RJI popcorn and beer fund if Roger can get both of these two cocksucks (JMM/BB) to do a show.

435 crew

---
01/17





Comments:


Sparc has been quiet out here lately. Sparc cant bend us over and violate us like they have to other hams. We have BB, PHX, and the rest of the Sparclettes covered in town and at Cuddyback. Ham Sandwich is a fucking genious. He has cooked up a home and Cuddyback plans that are bulletproof and will humiliate any asswipe that will try pulling off a stunt on 435ers and friends. This is a hint to Sparc to think twice before trying anything. Our inside Sparc help are great. They are even part of the plan if needed. Its pretty bad when guys in your own club want to serve up a shit sandwich to BB and PHX for being such dicks. No worries because we have Sparc LOCKED DOWN. That is a FACT.
---
01/17





Comments:


-
So even though KA6JMM is currently out of town (Wildomar) he not only is lurking on the Echolink/W6CDR audio but he is trolling here on FlameBook too.

JMM may be obese, gout ridden and bald but he ain't in no wheelchair! However he does spend a lot of time in his rusting Jeep Cherokee driving by BB's house. He likes to accuse others of stalking but he is the master with his log books of what people say, his recordings and constant monitoring of the SPARC repeater.

Now he is trying to be sneaky and post what he thinks are clever yet deceptive attacks on BB? Note they are originating from the same IP address that he logs into Echolink from.

It is true the difference between JMM and BB is very large. Most of it is that JMM is largely obese but BB really is a successful VP at the bank while all JMM has done is lie about his own failed marriages and businesses. SnitchBoy's victim mentality is truly a disease.

However, you sloppily but factually typed "JMM is an ass, behind the back tricks. Snitching, letters to the FCC, bitching about getting someone (like Greg Cook), jamming threats."

JMM has no thugs because all of his support is mainly lip service. Even his ex brother in law FTW tells JMM he "...just doesn't know when to shut up".

What is a real difference is that BB is actually smart and knows what he is talking about. On the other hand JMM is a pathological liar and in the last year has espoused all sorts of loser talk to find jammers: using the angle of the sun, trying to write a schedule of pseudorandom events and predict transmit times or taking beam headings with an antenna's pattern that is as broad as his enormous ass. Anything at all to avoid the long hard hours of RDF'ing someone like BB would take on and succeed at.

Who are we supposed to think is more of a threat here?
That's easy: a pathological liar who will contact your employer, call the local police about you, write letters to your landlords and lie to the FCC. Yeah, that's why he is well known as SNITCHBOY

NICE TRY JMM , we are rolling our eyes at your latest stupidity here on FlameBook.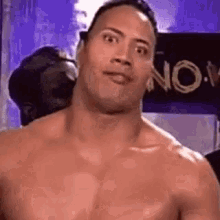 Everyone knows you will get thrown off of Elsinore Peak (W6CDW) when Cliff Wallace hears enough about what a colossal turd you are.

Here is Cliff's contact info:

CLIFFORD D WALLACE W5SQI
Phone - 603-552-5077
Email - w6cdw@sbcglobal.net
P.O. Box 7552
THE WOODLANDS, TX 77387-7552


Cliff is an ex-cop so maybe a current or retired cop should give Cliff a call and 'splain the facts about SnitchBoy?



---
01/17





Comments:


I wonder why BB from SPARC keeps posting in here about JMM. JMM must have really gotten under SPARC's skin to keep bringing BB into the Flamebook to post his Dark Fleas postings. I guess it is easier for BB to take on JMM (in a wheel chair) than to go after say, someone like Ham Sandwich. I wonder why is that? It must have been over 3 years ago JMM was booted off 435, nobody cares what he is doing. We DO CARE what SPARC might be doing though. A previous posting claimed BB has mental issues, I am sure he does. JMM is an ass just like BB, same behind the back tricks. Snitching, letters to the FCC, bitching about getting someone (like Greg Cook), jamming threats.

The difference between JMM and BB is very large though. JMM lives in a less than modest trailer, cannot get around without a wheelchair, has no real team of thugs to put into action, is on a fixed low income.

Now BB has unlimited tools, mobility, a LEGION of dark fleas to do his bidding, a + 150K a year job income with lots of disposable $ for jammers and toys, ability to be mobile to deploy them, can GO and Do just about anything, including various on air threats towards 435 and unwelcomed postings on Flamebook.

Who are we supposed to think is more of a threat here? Wheelchair broke dick JMM or BB.

NICE TRY SPARC , we enjoy your JMM rants but that doesn't deflect SPARC's connection and responsibilities to what bullshit you have done. WE will still be ready if the need arises when you show your ugly faces to fuck with us at cuddyback.

I dare BB switch his attacks from a cripple in a wheelchair to someone with MMA experience like HS. BB is a coward and big pussy posting his crap in here.

---
01/17
Comments:
---
01/17





Comments:


Another YouTube video of buzz talking about zkz
---
01/16





Comments:


=============
--------
For almost exactly ONE YEAR now the Dark Fleas have shown KA6JMM to be a lying, do-nothing, technically deficient, gout-ridden coward behind a microphone.

As usual he has snuck out of Wildomar in the dead of night, lurking remotely through Echolink on W6CDW and spying on anyone who might say something that preys on his massive insecurities.

While SnitchBoy is not in WILDOMAR the Dark Fleas will host a birthday celebration with a very specific invite list and envelope delivery via US Mail to certain folks' home addresses.

We are the Dark Fleas, and we are Legion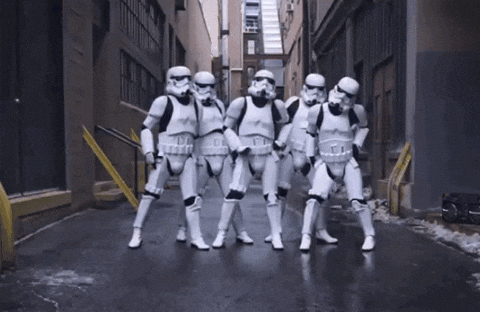 Kiss our dark asses JMM! Fuuuuuuuuck Yooouuuuu!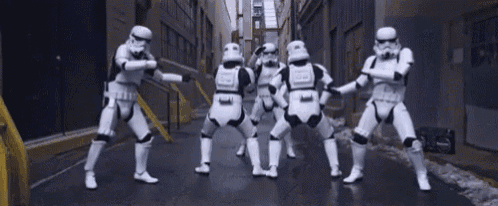 ---
| | |
| --- | --- |
| Stitch!(No Shutdown Here!) 🎬 | |
01/16





Comments:


Enjoy another late night movie from Stitch!
https://tinyurl.com/y7f4sb5r
---
01/16





Comments:


On November 27th Tommy Prager told Steve Hoffman he would be putting up an HF antenna "next month". Today Tommy was telling Perry the drug addict that he's putting an HF antenna up "next month". Has anyone told Tommy there is no handicapped remote for HF?
---
01/16





Comments:


To Hammy Sammy that buzz Hahahaha
---
01/16





Comments:


**Prosecutors in Marine murder case reveal details of alleged killing, Joshua Tree burial**

Christopher Damien, Palm Springs Desert Sun Published 10:17 a.m. PT Jan. 16, 2019 | Updated 11:08 a.m. PT Jan. 16, 2019

https://www.desertsun.com/story/news/crime_courts/2019/01/16/joshua-tree-dead-body-marine-murder-evidence-krueger-stange/2589512002/

Court filings in the criminal proceedings of a Twentynine Palms Marine shed new light on the circumstances surrounding the death of a Murrieta man found half-buried in a shallow grave in Joshua Tree National Park, and the investigation, confession and electronic surveillance that eventually led to murder charges against the Marine.

Investigators believe the Marine, Curtis Lee Krueger, beat the Murrietta Man, Henry Stange, to near-death in Stange's garage, the records show. Krueger's then-girlfriend, Ashlie Nicole Stapp, confessed to helping bury the body, the filings show, but how and why investigators initially came to suspect Krueger or come into contact with Stapp is not addressed.

The Murrieta Police Department arrested Krueger and Stapp, who lived together near the Marine Corps Air Ground Combat Center in Twentynine Palms, on Aug. 29 in connection with the murder, but the couple was released days later when the Riverside County District Attorney's Office announced the case was still under review.

The district attorney's office filed a murder charge on Dec. 7, but against Krueger only. The Murrieta Police Department arrest warrant that led to his re-arrest days later, describes an investigation bolstered by phone records, a wiretap, and a purported confession from Stapp.

In the arrest warrant, Murrieta police describe Stapp confessing to witnessing Krueger murder Henry Stange, 54, in the victim's garage in Murrieta on May 24, 2018, and that she helped Krueger bury Stange's body in Joshua Tree National Park.

Phone records obtained by the police department indicate Krueger and Stapp drove to Stange's Murrieta home the day of his death, then to an area near Diamond Valley Lake, back to Stange's residence, then to Twentynine Palms, on the northern border of the national park, the warrant shows.

GPS coordinates recorded by their phones could not be tracked after that, according to the warrant, because "the phone carrier, T-Mobile, has no service in the exact location of Joshua Tree."

The warrant does not explain why the police looked into Krueger and Stapp's phone records in the first place, but notes that on Aug. 23, "Stapp and Krueger were captured on the Wire-Tap discussing the murder of Henry Stange."

During their arrest, days later, Stapp allegedly confessed to witnessing Krueger "hit Henry Stange in the head," according to the warrant, and said Stange then collapsed, but was still alive. Then the two loaded Stange's body into Krueger's truck and drove to Joshua Tree, the warrant describes Stapp confessing, where the two buried Stange in a "shallow grave."

"Stapp said she assisted Krueger and they loaded Henry's body in the bed of Krueger's truck," investigators describe in the warrant. "Both Krueger and Stapp then shoveled dirt onto the grave site and buried Henry."

The National Park Service began investigating when a park visitor reported seeing vultures circling in the wildland near where he was hiking, between Hidden Valley and Jumbo Rocks campgrounds.

Rangers found Stange's body partly buried near Park Boulevard, one of the main thoroughfares in the popular national park, and an 18-mile drive from Krueger's residence. The body's decomposition suggested it had been there for several days.

The rangers then called homicide investigators from the Riverside County Sheriff's Department, who secured the scene and collected initial evidence.

On June 4, 2018, the Riverside County Coroner identified the body and, based on several skull fractures, determined Stange's death was caused by "homicidal violence."

The sheriff department then notified the Murrieta Police Department that they would be searching Stange's residence in the process of their investigation. When they found blood and evidence of a struggle, they handed the murder investigation over to the police department.

While the December arrest warrant reveals the couple were arrested after a wiretap captured them discussing the murder, it provides no information about what probable cause the agency had to tap the couple's phones, track their locations through GPS, or whether the couple was being monitored before becoming suspects in the case.

The warrant also describes Stange "was dating" Stapp, but did not explain how investigators knew that nor lay out a timeline for their relationship. The warrant also says that Stapp was "currently dating and living with her boyfriend, Curtis Krueger." The warrant does not address whether Stapp was dating both simultaneously.

The district attorney's office has not filed charges against Stapp.

Krueger has a pretrial hearing scheduled for Feb. 21.
---
01/16
Comments:
---
01/16





Comments:


I get an erection every time I hear Tammi Prager on 435. Especially when she's being sassy!
---
01/16





Comments:


---
My awesome video about leaving ham radio and going back to CB! That's me in the boat.



Screw all of you ham radio operators who kicked me off of 435, and CLARA and SPARC!
---
01/16





Comments:


The folks at my assisted living home take away my xBox!!!!

BASTARDS!




---
01/16





Comments:


To, "hey buzz", please don't insult Francis by comparing him to SnickersBuzz.

To everyone else, how long before Bregel blows through his NFL settlement? Six months? 1 year?