THE OFFICIAL 147.450 FLAMEBOOK!
15,552 Entries
04/21





Comments:


Will THE REAL HAM SANDWICH please contact me?

Thanks

The Real Lenny
---
04/21





Comments:


Ignore those fake "Lenny" postings from SPARC! Lenny has been retired.

Those posts are just part of clever Philosopher BB's scheme to outwit me. He needs to go back to concentrating on his highly paid bank job while I am busy obsessing about him.

Have a nice day BeeBs.
---
04/21





Comments:


The REAL HAM SANDWICH would never use the name "BeeBs"!!

IGNORE those troll posts from SPARC users! REAL messages from HAM SANDWICH would spell out B-B's name "Bourbon". Ham Sandwich and Roger and I discussed this at length as being more threatening to KG6YGC's security.
---
04/21





Comments:



IGNORE those Ham Sandwich postings!!!

I am THE REAL HAM SANDWICH!
---
04/21





Comments:



Postings by "Lenny" are to be ignored. I am no longer allowing that fake character to be part of my campaign against BeeBs. "Lenny the ass kisser" served his purpose and has been permanently retired.

Your schemes to gain my identity through clever trickery still lack my low IQ, flawed reasoning, and laughable deduction skills and are mostly not working. Some of your schemes may have worked but we'll ignore those. They scared me because I have lost control of my inane narrative.

From now on only "Ham Sandwich" postings are to be read or I will challenge you to an MMA video game fight! I hope you enjoyed this post too.

Ham Sandwich
---
04/20





Comments:


RJI, nobody wants you to fail. No one wants anything bad to happen to you. Just stop making your problems everyone else's responsibility to solve. Just do what you need to do. Stop being a drama queen. We want you to thrive
---
04/20





Comments:


The REAL HAM SANDWICH knows what a SARCASTIC BASTARD I am. It's an inside joke with me and Ham. No harm no foul.
---
04/20





Comments:


I need everyone to stop fantasizing about having sex with Tammi.
---
04/20





Comments:


Lenny you goddamned traitor!!!

Geez, even though you are a figment of my (rather limited) imagination how could you express public approval of that mocking video of my birthday party meltdown??

While BeeBs is out there living a normal life I can't even keep my pretend friends under control. So frustrating!

---
04/20





Comments:


Richard Martin, why are using the Whisper app? Isn't that for 14 year old girls? Kinda creepy an old man like you is posting messages to a mostly underage audience...
---
04/20





Comments:


That video of Ham Sandwich having a meltdown is funny. I think that was shot on his birthday. He was pissed off because he kept telling his birthday balloons to quit floating but they wouldnt listen.
---
04/20





Comments:


How do you and your ego fit in the same room BeeBs? You are so insecure you feel compelled to post your career, pay scale, and SPARC accomplishments repeatedly to make yourself feel better temporarily. Gotta go! My mom has my Capn Crunch and Eggo waffles ready for me. Will post again after soccer practice.
---
04/19
Comments: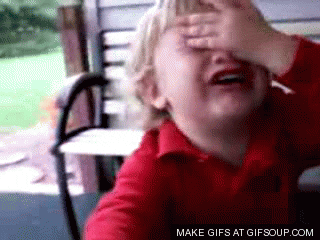 Spam Hamwich's Mommy! Please take him in for his nap. His frustration and tantrums are wasting bandwidth and frankly are embarrassing the real 435 users.

Thank you,

The 435 Adults
---
04/19





Comments:


The actions of certain people in the 435-user base coupled with derogatory remarks on this website can be attributed to one factor- jealousy.

1. 435 is invidious SPARC IS A MORE SUCCESSFUL repeater group.

2. Ingrates such as Ham Sandwich and Lenny are typical mediocre types on an intellectual basis.

3. Other 435 members are unemployed with limited educational; levels

4. The 435-user base is full of deplorable's, the drug addicted, technical illiterate and personality disorder degenerates.

This is the main reason I am persistently being mentioned in a negative light, it is jealousy as the root cause. It is hard to be a successful repeater owner, with a high paying position, a growing repeater base, and top-notch technical skills, superior physical and mental traits. The 435 user bases re marks do not nuisance me. In a sense of non-grata I am not concerned by the least (as claims made here) to be bothered in the slightest sense in the rhetorical prose of illiterate, misanthropic types such as Ham Sandwich.



---
04/19





Comments:


Keep laughing. Your scheme to gain my identity through trickery because you lack basic intellect, reasoning, and deduction is not working. We enjoy the fact you are being stonewalled by a 13 year old trolling the net in his mothers basement. Even Roger would not divulge my identity and he could easily do that. I have some social studies homework and my mom says I have to practice my oboe for 45 minutes. I hope you enjoyed this post as much as I loved writing it.
---
04/19





Comments:


Anonymous Baby Turd Sandwich sits at home in Mommy's basement and labors over vacuous Flamebook posts.

BB leads a real life, hangs out with real people, has a highly paid job, uses his real name and ham call sign.

I don't believe a word that 13 year old Turd Sandwich writes because he offers no proof of ANYTHING.
---
04/18





Comments:


Tammi's sister is a FOX

---
04/18





Comments:


Uso and zkz has no show get rid of them!!!!!
---
04/18





Comments:


I must have hit a nerve on the BeeBs. LMAO!!!
---
04/18





Comments:


ZKZ and USO put on a good show for everyone. Keep it up!
Back to THE OFFICIAL 147.450 FLAMEBOOK!