THE OFFICIAL 147.450 FLAMEBOOK!
15,418 Entries
03/16





Comments:


Just 3 weeks ago Tough guy Tommy Prager was saying he would be at Cuddeback and he was telling another operator he was going to kick his ass. Today I tuned in and noticed the "tough guy" was sitting at home ALL DAY on the radio talking a lot with nothing to say.

---
03/16





Comments:


It's so quiet tonight, even listening to the trailer park would be better. Where's the show at tonight? Was looking forward to hearing the Jam-boree. Hamster fucker, squeakies.....anyone?
---
03/16





Comments:


I want sexy jack hill he turns me on ❤️❤️❤️❤️❤️
---
03/16





Comments:


Hey AKA why the Broadcastify is off???
---
03/16





Comments:


whenever I hear Tammi's sexy raspy menthol cigarette voice, I beat my meat like it owes me money.
---
03/16





Comments:


Yesterday's show on SPARC was good, the squeekie number 1 was there and the "I am going to fuck your daughters in the ass" extreme model ham too. Plenty of sirens, complaints from SPARC and threats.

Heard it stuck in a traffic jam on the 91. it looks like SPARC's strategy is to rebroadcast via crossband this back into 435. I was able to get S6-S7 2 miles past the I15 interchange on the 91 going Eastbound. This makes the origin Corona-riverside city-Norco areas. Same area as someone reported before with the previous 435 jamming attempts.

Tommy the tweak though was there to place the blame on people like Hoffman and Brandon Boyles. Well Tommy you complete idiot, someone was on SPARC and all SPARC did was rebroadcast this back into 435. You couldn't figure that out since the conversations were with the geeks of SPARC?

I guess this is going to be the SPARCS strategy for this weekend Jam-boree. Let's have a really good show this weekend while they engage in homo activity at Cuddyback.

SPARC we don't care if you rebroadcast it back to 435, we can switch the channel and listen to Tommy Tweak lose his temper and start ranting and raving. We end up with two shows, we don't give a fuck.
---
03/15





Comments:


If I am such a fraud in the eyes of BB and SPARC then why did they not entertain my offer to get in the ring to settle the score between SPARC and the rest of the repeater user groups? I can tell you why. BB knows he can't and won't face his enemies face to face. Just another loudmouth mamas boy. I don't have to have others fight my battles so that bothers BB immensely. I am also cunning enough not to fall into the legal and FCC traps set by BB. Bring your A game BB. I am ready for it.
---
03/15





Comments:


I'm not sure how to break it to Perry the Inglewood fairy that the LAPD doesn't handle butthurt.
---
03/15





Comments:


Love the squeaky tonight funny as hell. He was going on for a few hours- good listening!

Greg Cook- Not sure if you read Flamebook but word has it Sparc has some non-ham (so they cannot be traced) non CA resident waiting for the right chance to beat you up. I would be very careful on what you do and take extra precautions. They already know your vehicle, home address and places you go. Be careful I cannot confirm if this is orchestrated by BB himself but IT IS SPARC related.

The reason Ham Sandwich and Lenny are being laughed at as frauds is due to SPARC getting those Tommy CQS pictures of him in the trailer park. They figure all of 435 is bullshit. Tommy has boasted over and over how tough he is- 195 lbs of muscle, 6'5" , huge kickboxing inseam reach. The pictures show a skinny, drug addicted type body frame of normal height. They figure HS and Lenny plus others are full of the same shit Tommy is. I think they are going to get Tammy pictures next.
---
03/15





Comments:



I'm a rocket man
Rocket man
Burnin' out his fuse
Up there alone (in Idaho)



[bregel dic pic removed]




-Flamebook Admin
---
03/14





Comments:


It looks like BB put out the marching orders on those not going to Cuddyback. They are supposed to "stand guard" over the SPARC repeater until further orders.

Notice minor threats and drama about 435 being near SPARC at Cuddyback. The reason is they feel Ham Sandwich, Lenny and others are all frauds. To deal with other 435 potential troublemakers they have personal carry and backup plans ready to sick Law Enforcement on any potential disruptors.

SPARC has told my insider that "435 has been fully neutered." They have claimed victory and have some type of insulting program ready to go towards the 435 camp.

This will be different than their throwing their shit buckets into a massive bonfire which smoke is supposed to drift on the 435 camp.
---
03/14





Comments:


I agree with 435 becoming a Tommy Tweaker nonstop show. I am practicing my best squeaky voice to confront any SPARC on the repeater. After a few cocktails maybe I will let my teenagers jump on the mic. They can really agitate without even trying. I wI'll laugh my balls off if BB argues with them about call signs. Can't wait until the weekend.
---
03/14





Comments:


Here we go with Trailer Park Tommy jamming everyone and everything on 435 again.....

He needs to go out to the desert and lose his seeing eye stick.
---
03/14





Comments:


ZKZ needs to keep the pressure on 435! Lately, the only good shows come from the Squeakies, hamster fucker and ZKZ trying to get a word in. Tweaker Tommi makes my skin crawl. USO and USA need to have it out with him again. Tommi's rage is building and he hasn't blown in awhile. ZKZ still has fans on 435.
---
03/14





Comments:


The squeakie on SPARC yesterday was awesome. We laughed really hard listening to him argue with SPARC about not giving his call sign. 435 shows are now Trailer Tweak Tommy keyed up via VOIP for long periods of time of silence.

My suggestion is for 435 and friends to utilize this whole weekend to entertain all of your fans by a hostile takeover of the SPARC system.

Let's all have some real fun, sirens, squeaky voices, alarms, Henry S recordings, TVOD, music .

Let's have a contest and post here who had the best show.

I do have a special request for that unknown Ham, he is the one on SPARC talking about fucking SPARCS wives in the ass. That is a real show. 435 has become a Trailer Tweak Tommy show, which is old and sucks.

Someone should make a SPARC or BB song too.
---
03/14





Comments:


-+-+-+

The Fat Man from Wildomar had a very secret meeting with his RDF committee yesterday. Part of the secrecy was he had a chance to stuff his face with brownies as well as stuff a handful into his pockets. That's JMM's favorite form of "packet".

The rest of the hush-hush-don't-tell routine was their practice routine for DF-ing the Dark Fleas.

We flew a tiny drone overhead and captured images of SnitchBoy 'JMM and his clueless, fawning minions practicing their RDF "Code ALPHA" drill. Note the RDF antenna disguised as a banner. Their useless TDOAs are activated by the impact with their empty heads.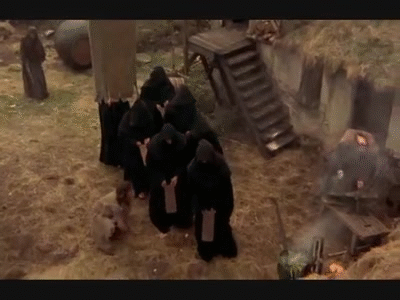 Keep it up JMM, or keep failing as you have for the last 15 months. Look in the mirror and say: "I'm a MORON and I'm a FAILURE"

The Dark Fleas
We are legion!


---
03/13





Comments:


I'm tired of you fuckers talking trash about my wife. Here bitches. Let's see you post your wives now!


Sent with Apple Voice Dictation - https://support.apple.com/en-us/HT208343
---
03/13





Comments:


I can now safely share my secret assignment up north where I have been traveling to. Pretty cool, eh?




I'd be glad to be of similar service to my friends on 435.

Love
SnitchBoy
---
03/12
Comments:
---
03/12





Comments:


Jack is hot and sexy he turns me on
Back to THE OFFICIAL 147.450 FLAMEBOOK!