THE OFFICIAL 147.450 FLAMEBOOK!
450 Sunday Night Trivia
With your host Sue KD6UVD
8PM Pacific
Listen to 147.450 LIVE:
16,725 Entries
02/04





Comments:


I don't appreciate 450 stealing all the 3 remaining users of my system. it also sucks to watch the repeater and its userbase flourish, let alone how much better 450 works than my pile of trash. Why do you guys need to rub it in?
---
02/04





Comments:


is this the official website for the 147.450 repeater? I just stumbled on the repeater today, I heard a lot of swearing and commotion all day on it. Either way the repeater appears to work really well much better than the 435 repeater, here in Santa Fe and also in Torrance. 73 jerry
---
02/03





Comments:


Gossip about the Fat Hunchback of Wildomar:

Looks as if JMM was really sandbagging the repeater owner Cliff Wallace. Just the other night Cliff was really upset the Fat Man had continuously shirked his repeater system responsibilities and Cliff discovered yet another task that had not been completed over a year ago! Just one of the plethora of reasons JMM was forcibly ejected from the W6CDW repeater (his fifth such ejection!). We guess for JMM that would be repeated "ejeculation", about all the nighttime action he ever gets, LOL!

Considering that they are working hard on a new repeater coordinated by the 220SMA on 224.700 we can only imagine that our favorite hunchback dropped the ball on the initial coordination or some other related task.

Note to Bruce/DOI: don't use a so called "triplexer" from Comet. That junk doesn't belong at a repeater site. At least look into Austin Antenna's Triplexer: https://www.rfwiz.com/austin-204330-triplexer

The Dark Fleas
We Are Legion
---
02/03





Comments:


You motherfuckers are in for a real show on 450. We are back and fuck you to the haters. We need money and you need us. Dig deep motherfuckers and start donating to the secret laboratory.
---
02/03





Comments:


PROOF that Richard "Buzz" Clark is a GOBBLECOCK!! Here he is GOBBLING THAT COCK!! Pics don't lie!!

https://ibb.co/BNQVq3g

---
| | |
| --- | --- |
| Richard Francis "BUZ" Clark | |
02/02





Comments:


My Status:

I am suffering withdrawal pangs from losing my Top Dog spot on 435.

Because my very survival was at stake the Doctors had to induce a Medical Food Coma. They've successfully stabilized me with direct force feeding a case of pre-unwrapped snickers, Oreos and intravenously fed me Mountain Dew.

Soon I'll be back on my the air whipping your sorry asses with tirades, hissy fits and endless monologues!

Ovulation!


---
02/02





Comments:


Machine appears to be back up on the feed and RF side. Doubt they went encrypted (not legal in amateur use). Now P25 or DMR are options, but I thought the owners of 450 were all about pure analog. Oh well. Maybe just a technical glitch?
---
02/02





Comments:


Where are you at sexy Jack Hill? I'm coming over to stuff my big black strap-on in your tender virgin booty hole. You can try to shuffle away but I can run faster and catch you.
---
02/01





Comments:


There hasn't been much activity on the repeater the past couple of days. Slow weekend or is something else up?
---
02/01





Comments:


What's up with 640 and 450?
Pls don't tell me that they all went fully encrypted???
I don't hear nothing for hours and hours.
What's going on?
Did these switch to DMR?
---
02/01





Comments:


What is the status of Richard "Buzz" Clark on 435?
---
01/31





Comments:


Willy killy is making henry look like a fucking rookie.
Drunk sorry fuck
---
| | |
| --- | --- |
| Shut the fuck up Willy Killy | |
01/30





Comments:


WK6U is a blithering/boring dumbdick that needs to put the bottle and microphone down! He's beginning to sound like another Henry Stange. Homeboy needs to get off the radio and devote more time to his retarded crotch gobblin.
---
01/30





Comments:


The last 24 hours on 450 have been EPIC! I think it is now at the point where it's not going to just pull ahead of 435 on a consistent basis, it's going to rocket past Roger's shitbox and leave it behind for good. Remember folks this is just the beginning, it's only going to get better!

147.450 has every operator you actually want to listen to. 435 is left with every operator that you don't.

Roger's VOIP crew tries to jam, but it's tough to do when you haven't had to put up a competitive station in 6 years. Good luck with that 75 watts on the beam, Pragers.
---
01/30





Comments:


I'm still waiting
---
01/30





Comments:


Excuse me, Roger is Whining, I don't mean to be a grammar Nazi, but you misspelled "whining". I'm sure it was an honest mistake.
---
01/30
Comments:
---
01/29





Comments:


From my High Rise Apapartment in Fargo To Adelanto Ca. Here's TO YOU ydo 💩 RJI want's to send his love too! 💩
---
01/29





Comments:


Cliff Wallace W5SQI

It has come to my attention that KA6JMM and his two "SWL" minions were jamming the SPARC repeater but were forced to stop as the SPARC RDF squad came close to catching SWL and SWL78.

It appears that JMM's anger has turned back to the W6CDW repeater and he and his minions were actively jamming the Tuesday Night Net but trying to make it appear to come from a user of the 435 repeater.

In the past JMM has run transmitters that were off-frequency and without PL such that it would heterodyne with signals on the CDW repeater. Of course he denied it.

The next time the repeater has a net you should have the Dopplers and TDOAs ready to pin down the sources which won't be too far from Wildomar.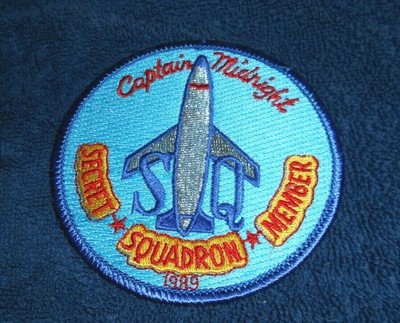 Justice through strength and courage,
Captain Midnight
---
01/29





Comments:


Jack hill is a stud muffin. Lol
Back to THE OFFICIAL 147.450 FLAMEBOOK!